Five Best Montreal Bakeries to Curb Your Sweet Tooth Near Your Mondev Condo
Do you like chocolate or sweets? Seems like a crazy question, right? Who doesn't? If you're like most sugar fanatics, you probably already know that it is fairly easy to get your sugar fix these days in Montreal. Most neighbourhoods throughout the city boast at least one artisanal bakery that is known for its heavenly dessert creations with unique flavour explosions. Although it was decidedly tough, here are our top five flavourful Montreal bakeries near your Mondev Condo.
Arte & Farina

This little treasure is only a 12-minute walk and a 5-minute bike ride from the Octave condos. Deeply rooted in the owner's commitment to traditional Italian cooking and their passion for creating quality-baked goods with the freshest ingredients, this tiny Italian bakery is the perfect place to grab a delectable snack to go. Known for their Panettone, sweet breads and cookies, Arte & Farina also sells a variety of savory baked goods such as traditional Italian Taralli, Grissini, and Montassu. Next time you're out for a stroll, stop in and take a little piece of Italy with you as you start your day.
Pâtisserie Rhubarbe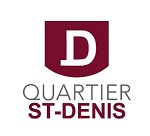 This local favourite is a 12-minute walk from the Quartier Saint Denis condos or a 4-minute bike ride. Tiny yet cozy, this wonderful pastry shop welcomes you with sweet aromas and glass cases filled with dainty and delicate treats such as 'marrons,' 'petite cheesecakes' and '1000 Feuilles.' Come here to enjoy a quiet bite during the week or to witness its bustling brunch scene on Sunday mornings. If take away is more your pleasure, take your desert and go to the nearby Parc Sir-Wilfrid-Laurier. Be sure not to leave without trying their renowned lemon pie and their classic éclairs done with a twist.
Arhoma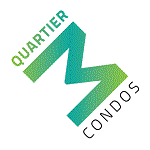 If you love bread, this one-of-a-kind bakery is probably already on the top of your must-visit list. Located only an 11-minute walk and a 4-minute bike ride from the Quartier M Condos, Arhoma is a premium bakery in the Hochelaga-Maisonneuve neighbourhood. Carrying more than 20 varieties of bread all baked with organic flour, they pride themselves on being fresh, local and sustainable. Come here and try their pistachio-walnut bread, their kamut baguette or their miche campagne. Arhoma offers affordable treats to satisfy both your sweet and savory side including quality cheeses from Quebec, Ontario and New Brunswick.
Sophie Sucrée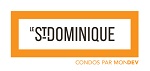 Located only a 5-minute walk and a 2-minute bicycle ride from the Quartier St-Dominique condos, this is not your average bakery. Opened in 2013 in order to meet the growing demand for plant-based treats in Montreal, Sophie Sucrée is a vegan pastry shop that also offers a wide selection of gluten free treats. They sell scrumptious cupcakes, delicious cookies, tasty brownies, yummy muffins and so much more. Need a cake for your next event? Try one of Sophie Sucrées unique custom cakes. Made to order with much love and special attention, these creative and visually stunning cakes will surely impress your guests.
Léché Desserts

This designer pastry shop is only a 9-minute walk from the L'Alcôve condos or a 3-minute bike ride. Specializing in gourmet doughnuts, the scent of freshly baked doughnuts fills the air as you walk into this artisanal bakery and café. Their airy and fluffy doughnuts are quite simply to die for. Léche Desserts has successfully transformed a classic snack into an absolute delicacy with their unique twist. On your next visit, you must try their lemon meringue, bacon maple caramel and PB&J doughnuts.