MONDEV's Highlights of 2020
At MONDEV, we were very busy this year launching various residential projects, including our first ever single-family home project.
Dominik, Zenith, and NüBerri have made their mark in the Ville-Marie and Quartier des spectacles districts this year, while the most recent 468sg is our first rental property in the Plateau-Mont-Royal and is turning out to be quite the success!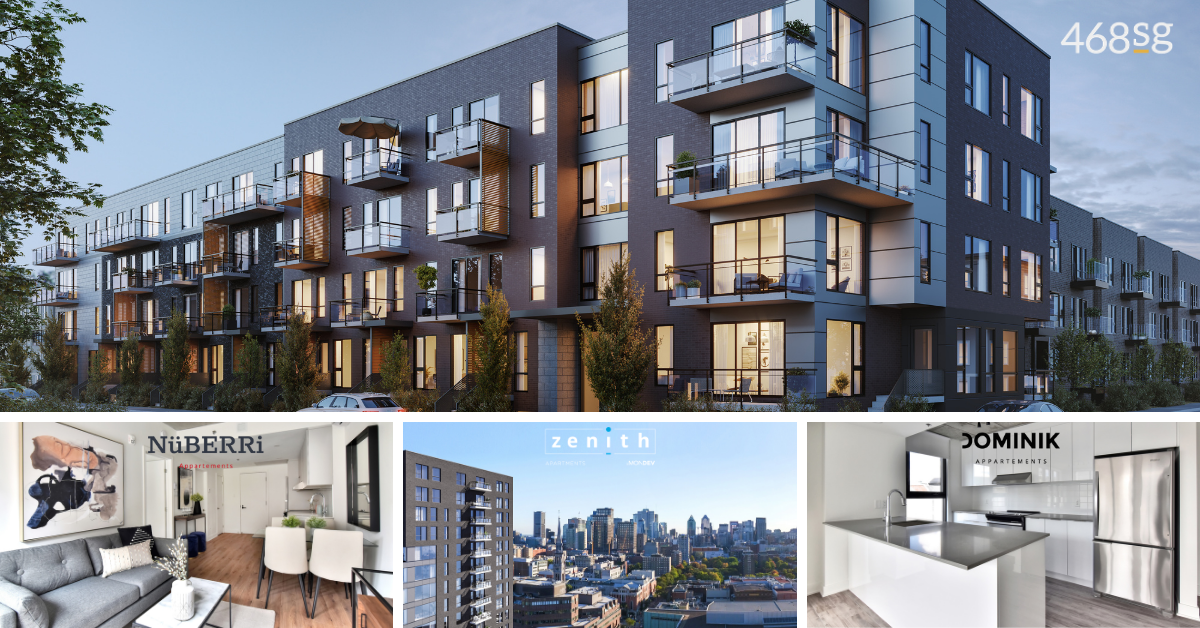 Montrealers can now purchase their piece of luxury in Ville-Marie and the beautiful borough of Pointe-Claire in the West Island. The locations of the PrestanceTownhouses and Walton Homes were carefully selected with the buyer in mind and offer both accessibility and tranquility.
There are only a few homes still remaining as 50% of these projects have already been sold!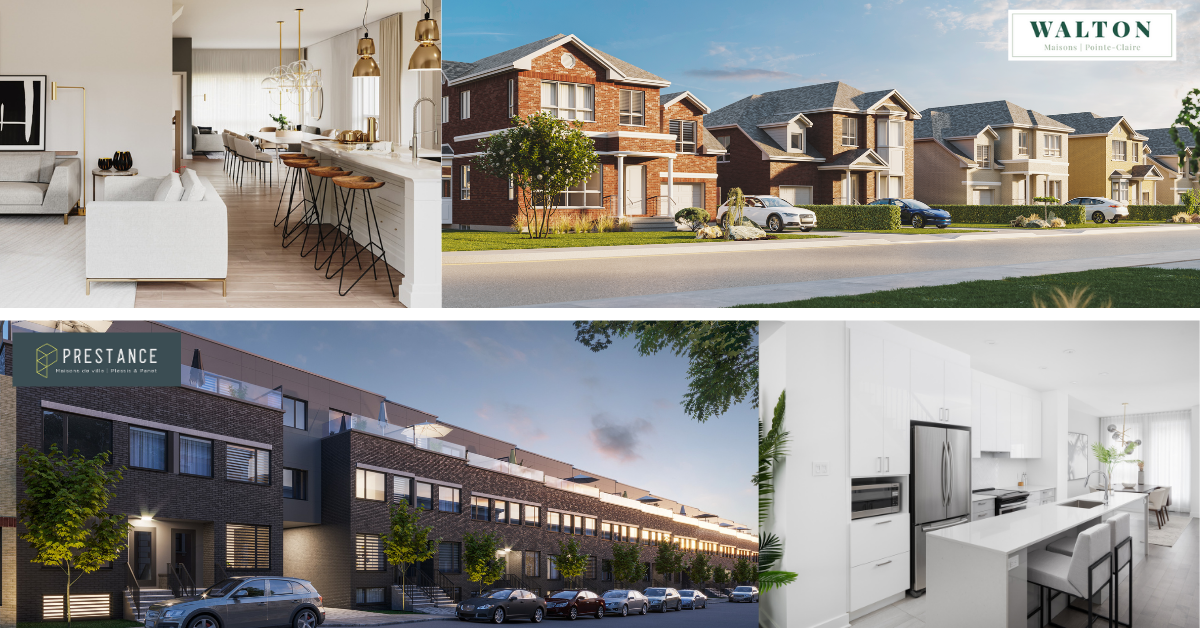 As MONDEV is continually striving to bring our customer service to new heights, one of our proudest moments was to announce the freeze of our tenants' rent for the year 2021.
"We congratulate the City of Montreal on this initiative and we also want to contribute by helping our tenants, as we can. By allowing our residential tenants to renew their leases without rent increases for the coming year, we want to help them through this unprecedented crisis and thus participate more broadly in the collective effort to support citizens, Montreal's merchants and the business community".
-Michael Owen, Co-owner
What's in store for 2021?
The future looks bright at MONDEV as we prepare to launch 3 new rental projects in the first half of the year alone!
The prestigious rental condo development of MILHAUS in Outremont promises to be both green and urban, and is directly facing the new MIL Campus of Université de Montréal. Offering high-end finishes and out-of-this-world common areas, residents can live the hotel lifestyle at the center of all their favorite amenities.
VIDA Rentals will be found in MONDEV's new residential development project VIDA LaSalle, surrounded by its condos and townhouses in the heart of LaSalle. Minutes away from Angrignon Park and metro, with only 30 units available, and with all services at your fingertips, these units are sure to go quick!
Adding to the bustling Griffintown landscape, McCord rental condos will offer its residents beautiful, modern, and incomparable apartments and common areas: a roof top terrace with an elevated pool overlooking the breathtaking views of Montreal's city's skyline and a fully equipped fitness center.
Register now to be the first to know about the launches of these projects and future ones to come!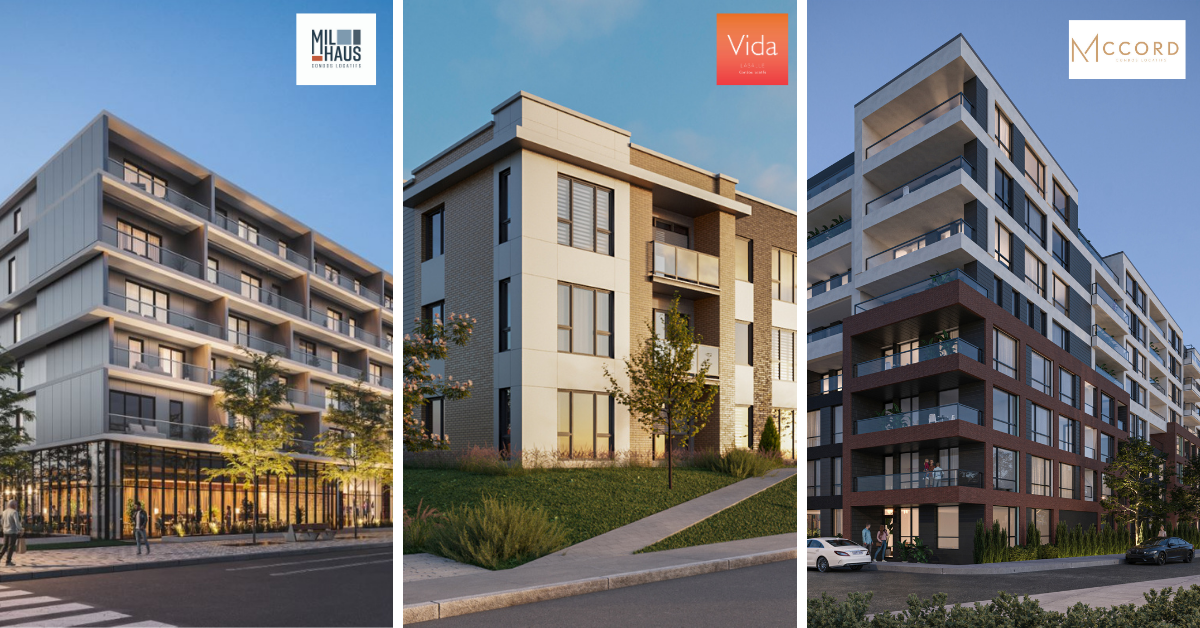 MONDEV is continuing to expand their commercial portfolio with many new acquisitions, renovations, and developments.
Rose Lofts in HOMA offers newly renovated loft-style office spaces, new common areas, and extensive fenestration to meet the comfort and well-being requirements of the tenants, all in walking distance from the Olympic Stadium, Promenade Ontario, and the Maisonneuve Market.
Currently in development is MONDEV's new commercial building located in the heart of Mile Ex and bordering Little Italy. This brand-new building will offer commercial and office spaces, with modern common areas and exquisite views of the Montreal cityscape.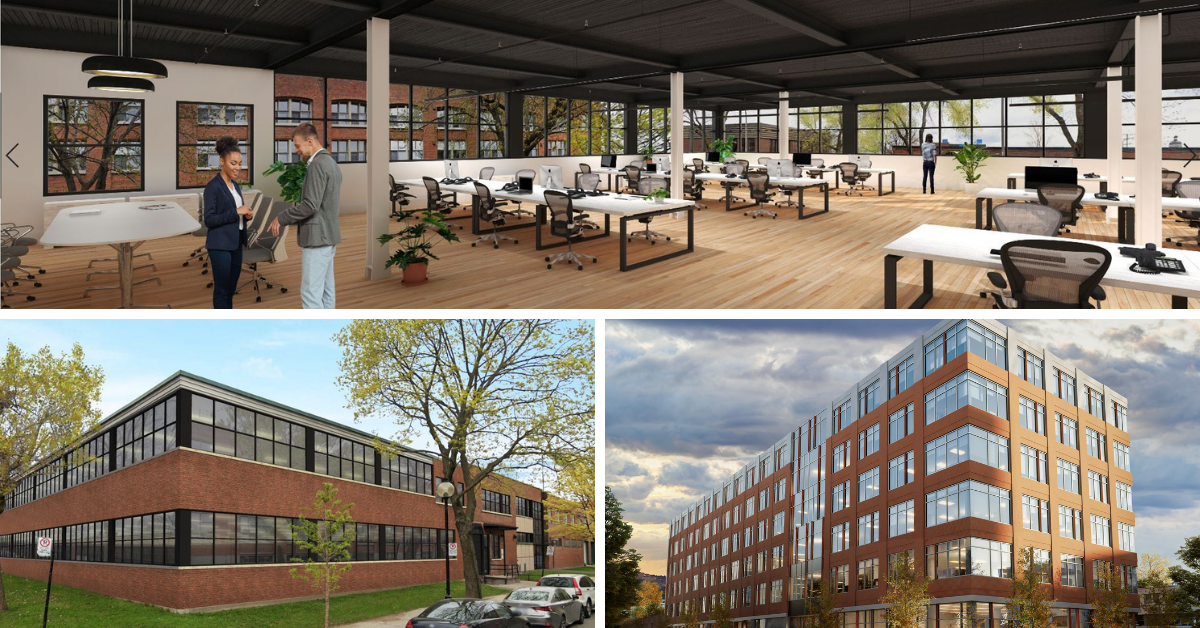 As if this weren't enough, MONDEV will be launching a new venture of luxury furnished units, designed by Montreal interior designer Niki Panagiotopoulos at Wish Decor. You are sure to have seen Niki's impeccable work before as she has designed our stunning model units at NüBerri and Prestance. Now, we have teamed up again to provide functional yet beautiful furnished units in our Zenith Penthouses as well as our Domo project in the Old Port of Montreal.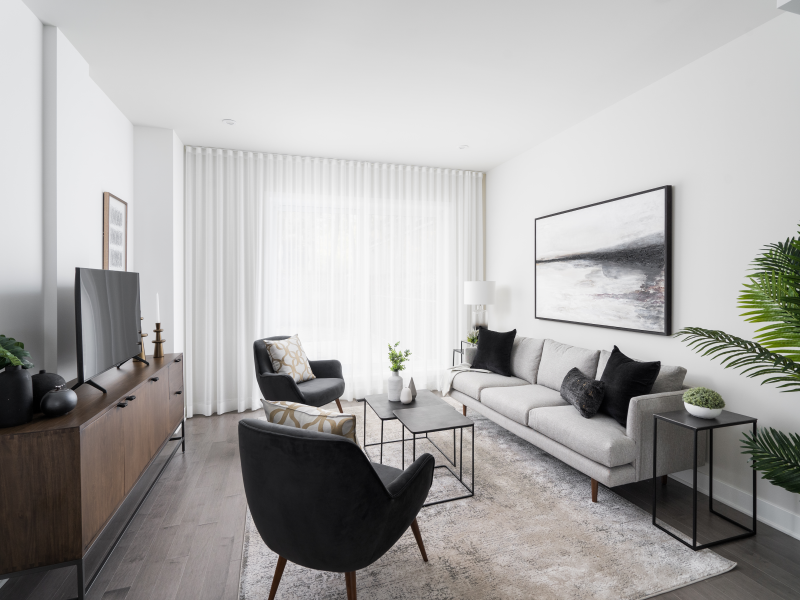 MONDEV offers their tenants, both residential and commercial alike, with peace of mind and quality construction. We are proud to be the most active real estate developer in Montreal, and to be continually changing and evolving the city's real estate scene in order to meet the needs of today's clientele.