Introducing Octave: Your New Dream Home in the Heart of the Village

Have you ever dreamed of living in one of downtown Montreal's most vibrant neighbourhoods? Can you imagine living just around the corner from some of Montreal's best restaurants, premier theaters and colourful street art? Now, your dream of affordable downtown living has come true. Octave is the newest condo development brought to you by Mondev, Montreal's leading real estate developers. These contemporary condos are located right in the heart of the Gay Village, a very desirable area of Montreal known for its artistry and charm. Octave condos blend modern living with comfort and the exciting opportunity of living in one of the most vibrant and growing areas of the city. Come and experience Octave condos as well as the many savory restaurants and spectacular entertainment that the Village has to offer.
Dining out in the Village is a wonderful experience that will delight your senses. Featuring restaurants for all tastes, there are many great places just around the corner from the new development. Here are some of our favourite eateries in the Village close to Octave:
De farine et d'eau fraîche is located on Amherst street, which coincidentally is also a great spot for home decor shopping! Its delicious gourmet pastries, cakes and cookies are a perfect compliment to the restaurants whimsical ambiance and chic interior design.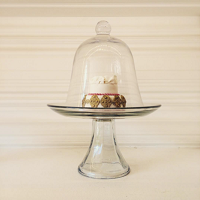 Agrikol is a hidden gem of the Village, also located on Amherst Street. Gather here with friends to enjoy Haitian food, Haitian vibes and rum "Koktels". They even have a beautiful patio for you to enjoy the summer heat as you savour their delicious food.
O'Thym is a classy bring your own wine restaurant, which offers seasonal French cuisine in an elegant setting. They are open for both lunch and dinner and they are located on Maisonneuve Boulevard East, very close to the Beaudry metro station.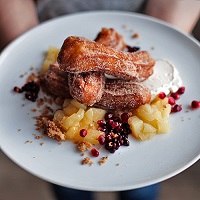 Chipotle & Jalapeño is an urban Mexican eatery where you can find traditional Mexican meals and a very enthusiastic wait staff. As a bonus, they also have a small grocery store where you can purchase mouth-watering Mexican food items such as locally-made corn tortillas, gourmet Mexican sauces and homemade empanadas.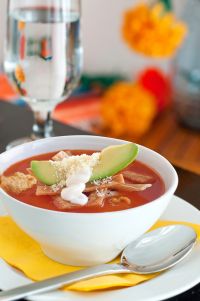 Pourquoi Pas Espresso Bar is a stylish industrial-cool espresso bar that brews beans from many different countries. Located on Amherst Street, the two owners opened their doors in order to share their passion for coffee with the world while also building a personal connection with their neighbours. If you are there, be sure to order a latte with their homemade almond-coconut milk. It is absolutely heavenly!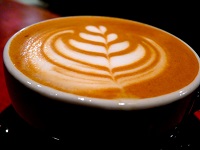 Some of Montreal's best attractions and entertainment options are also in the Village. Living at Octave, you will have first-class access to many of these wonderful places and experiences. Parc La Fontaine, located just a short walk from Octave, is a beautiful and peaceful place to enjoy on a hot summer afternoon. Have a picnic with friends in the summer or meet up for ice-skating in the winter. This beautiful 40-hectare parkland is tremendously popular and a true Montreal gem. Alternatively, you can hop on your bike or a Bixi and head down to Old Montreal for some fireworks. Or, you can step out your door and head to the historical Olympia Theatre where you can soak up its beautiful indoor architecture while enjoying one of the many stand up comedy shows, musical artists or theatre productions hosted here every year. Need to throw a big party? The Olympia Theater can also be rented out as an event space.
Perhaps one of the most exciting aspects about living at Octave is that all summer long your neighbourhood is transformed into a lively pedestrian mall lined with wonderful shops, restaurant terraces and art displays. Relax and people-watch on one of the many wonderful restaurant terraces. Take a stroll down Sainte-Catherine Street East to soak up all of the sounds, smells and colours that surround you. Marvel at 'Pink Balls', the upbeat visual art installation created by Claude Cormier, one of Quebec's most renowned landscape architects. 'Pink Balls' is a colourful art display made up of 170,000 pink balls that hang above your head for a 1-km stretch down Sainte-Catherine Street East. This impressive art installation is just another magical addition to one of the most desirable neighbourhoods in Montreal that you can call home.