Irresistible Fall Food That You Need To Know About Near Your Condo
Fall is a wonderful time of year; the leaves change colour, the air becomes crisp and our favourite sweaters suddenly resurface. It is also a great time of year to duck into and try one of the many hip and trendy restaurant in your neighbourhood. If you're looking to tantalize your taste buds this fall, here are five restaurants to check out while you're enjoying the cool, crisp weather:
Montreal Plaza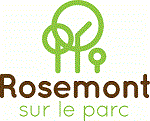 This trendy restaurant is located in Plaza St-Hubert and it is a 5-minute drive or a 12-minute walk from the Rosemont sur le Parc condos. It is the perfect place to escape a cool fall day as ex-Toqué! chef Charles-Antoine Crête serves up many creative and tantalizing dishes. It is a locals-favourite and it is always overflowing with much energy and activity. This fall, be sure to try the Légumes D'automne and Saucisse + pommes + jus de viande.
Satay Brothers

Satay Brothers is an authentic South-East Asian restaurant that is only a 5-minute drive or a 16-minute walk from the l'Alcôve sur le Woonerf condos. Come here to make friends at one of their communal tables or to hang out with a few of your buddies while enjoying a few Singhas on a rainy day. The steam buns are an absolute must and if it's really cold outside, get the laksa lemak. This tasty spicy soup is made with coconut milk, shrimp, fried tofu, a hard-boiled egg, bean sprouts and thick rice noodles. It is positively delicious and it will surely warm your belly.
Arthur's Nosh Bar

Arthur's Nosh Bar is another excellent restaurant to try near the l'Alcôve sur le Woonerf condos. Located only a 2-minute drive or a 6-minute walk away from l'Alcôve, there is no reason why Arthur's Nosh Bar shouldn't become your go-to brunch spot this fall. Arthur's is an adorable Jewish-inspired deli that takes classic deli items and transforms them into fresh and creative dishes with a unique twist. Their homemade pierogies are to die for and their latkes are crispy and cooked to perfection.
L'Express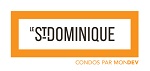 This Montreal institution is a 5-minute drive or a12-minute walk from Le St-Dominique condos and it has been keeping Montrealers warm in the fall for over 35 years. It is a classic French bistro whose menu features many popular French dishes including veal kidneys, tartars and onglet et frites (steak frites). Warm up this fall with their famous creamy fish soup, which is served with crispy baguette slices and a delicious aioli.
Brasserie St-Denis is a 3-minute drive or a 13-minute walk from the Quartier St-Denis condos and a 4-minute drive or a 14-minute walk from the Quartier Rivard condos. This restaurant is known for its mussels and fries (all you can eat from Sunday to Wednesday) as well as its incredible selection of beers from all over the world. Take a break on a cool fall day and come here to enjoy some well-priced, quality dishes and their tasty international beers.