Eating Your Way Through Montreal
We all have one of those days when the thought of cooking has you questioning just how necessary food is for survival, or one of those nights when you just feel like treating yourself to a nice night out without a clue where to go. Your solution is just a hop, skip, and a jump away from the comfort of your condo.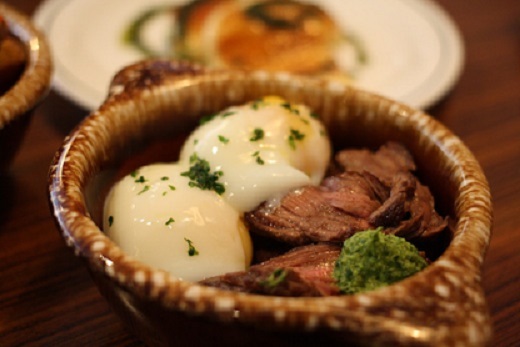 Le Laurent Fleury - La Bête à pain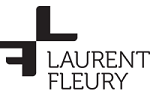 Home is the major keyword to this bakery as their extensive artisanal products are homemade and the quaint space makes you feel right at home. From their classic baked goods like scones and croissants, to their smoked salmon that's even made from their own smoker, they've truly got an array of quality munchies to choose from that really takes this bakery to another level. So, be it a cold winter morning that has you craving a fresh brioche and coffee, or a hot summer day you want to enjoy with friends sipping mimosas over brunch, La Bête a Pain has you covered.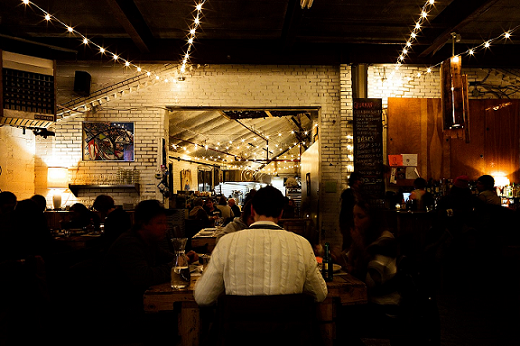 Alcove – Grumman '78

Have you ever had a food truck meal so satisfying, you wish they would stop moving around and just make your street their headquarters? Well, Grumman '78, known for doing tacos with a twist out of their food truck of hidden Mexican treasures opened up a sedentary location just an eight-minute walking distance from you. Their menu proves size doesn't matter. Small, effective, and full of flavour; test your tongue with their spicy dynamite raw salmon appetizer, lift up your pinky while eating their roasted duck chilaquiles, or sink your teeth into their prime steak taco, and more. If you're not as lucky as these tenants to have it so close by, their food truck is still circulating filling your taco needs.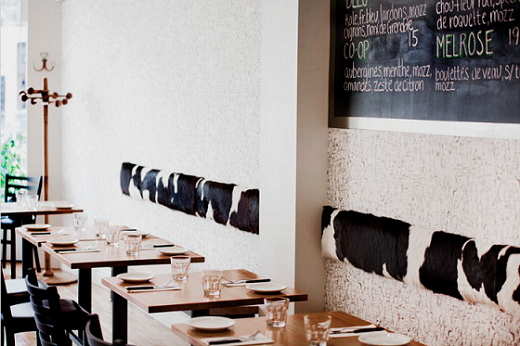 Oxford – Pizzeria Melrose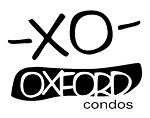 At first glance, you might think this is just another Italian pizzeria, but Melrose pizza in anything but ordinary. It's a taste of Italy living on the edge with a mix of N.D.G (one of their pizzas is actually named after). Their atmosphere and menu is vibrant and full of fusions one might've never thought putting together before arriving. I mean you walk in and see a chalkboard, cow Hyde wall accents, and Nutella on pizza, you can't help but wonder, what next? Cue in the list of mouth-watering thin crust creations. Mixing some ingredients like white sauce, veal meatballs, potatoes, and almonds with the Italian classics like soppressata, rapini, and fresh mozzarella. Whether you want to stick to tradition or take a walk on the wild side, Pizzeria Melrose serves up the best of both worlds.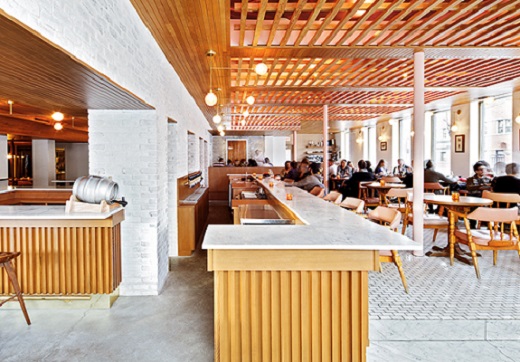 Mile-X – Brasserie Harricana

With a long list of their original thirst quenching beer blends Brasserie Harricana also incorporates in your classis cocktails, homemade sodas and kombucha, and a brunch and supper menu, it's no wonder you're pulling a Homer Simpson drool and contemplating spending the entire day there. Their brunch menu goes from your all American breakfast to beer braised ham bone and Nutella and banana with vanilla bourbon-butter fried sandwich. And their supper menu has starters like cheese fondue squares, beer beef jerky, even popcorn tofu. Their products are local, they keep with the times and tendencies of Montreal engaging our foodies and drinkers with events, themes, and contests and never lacking quality, originality, and ambiance.
Mondev condos aren't just places to call home, but the perfect locations to try the variety of versatile flavours Montreal has to offer.