The best of Saint-Denis Street + a gift for fans of Kokoon
We challenge you to find someone who has not heard of Saint-Denis Street…. likely impossible! We're all familiar with it in our way, this artery that links Saint Antoine Street to Rivière des Prairies, bringing together Montreal neighbourhoods from Ville Marie to Ahuntsic.
At the end of this article, for those seeking a one of a kind gift or something to add to their own collection, we have a surprise that will certainly encourage you to head to good old Saint-Denis Street.

The best… brunch: la Boutique Courir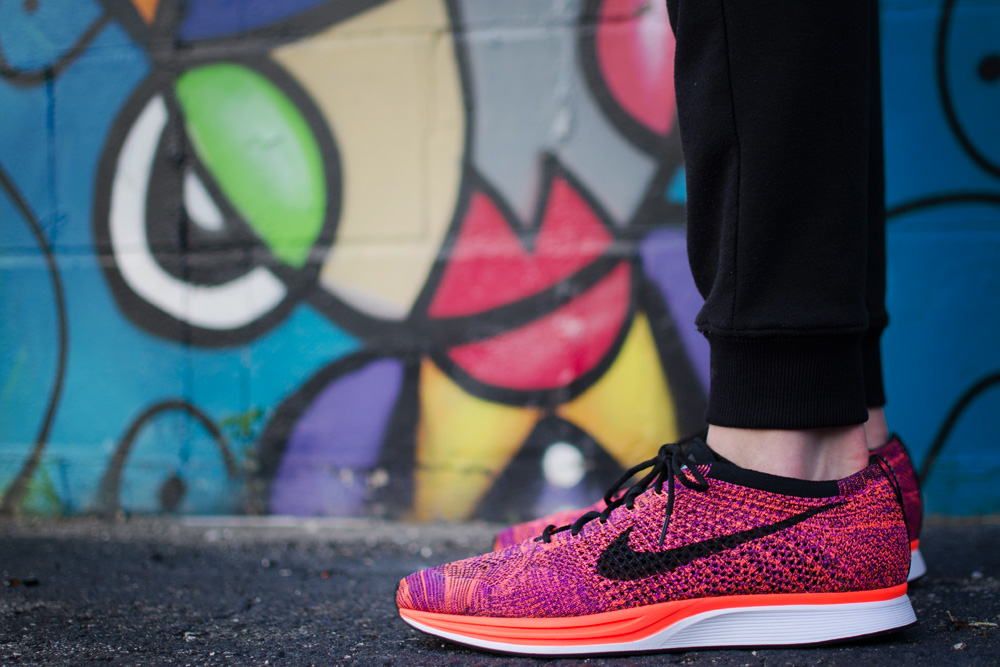 No, we're not confused, we're really talking about the running store; but this one is different. In fact, it's much more than a place to equip yourself; they offer expert advice, and motivate and inspire you to be active. La Boutique Courir invites running enthusiasts to athlete brunches held on Sunday mornings at its store in the heart of the Plateau. On the menu: a one-hour group run along with pre- and post-run energy snack samplings. Runners need only enjoy their morning; the boutique provides lockers and parking.
For those that eat running for breakfast or for those always in need of a wee bit of running motivation, this is your kind of brunch!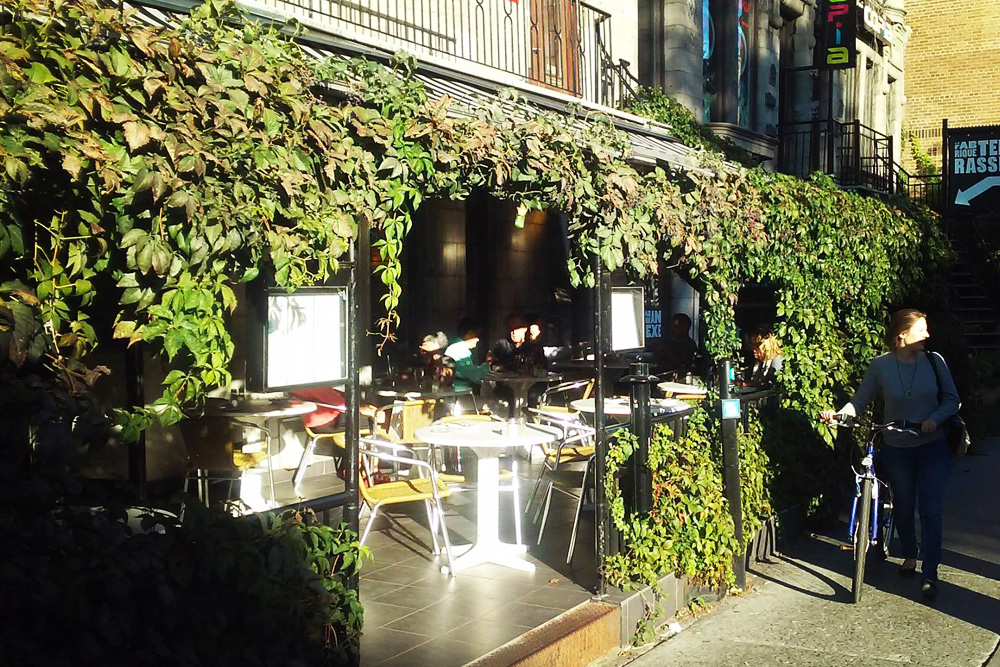 In a setting right out of the 80s or on an elegant terrace is where you can enjoy Café Cherrier's legendary onion soup. This brasserie offers a menu that rivals exquisite French cuisine. From breakfast to supper, without neglecting the memorable brunch. They insist that you inquire about the extensive wine list from one of the charming waiters who will be more than happy to fill you in.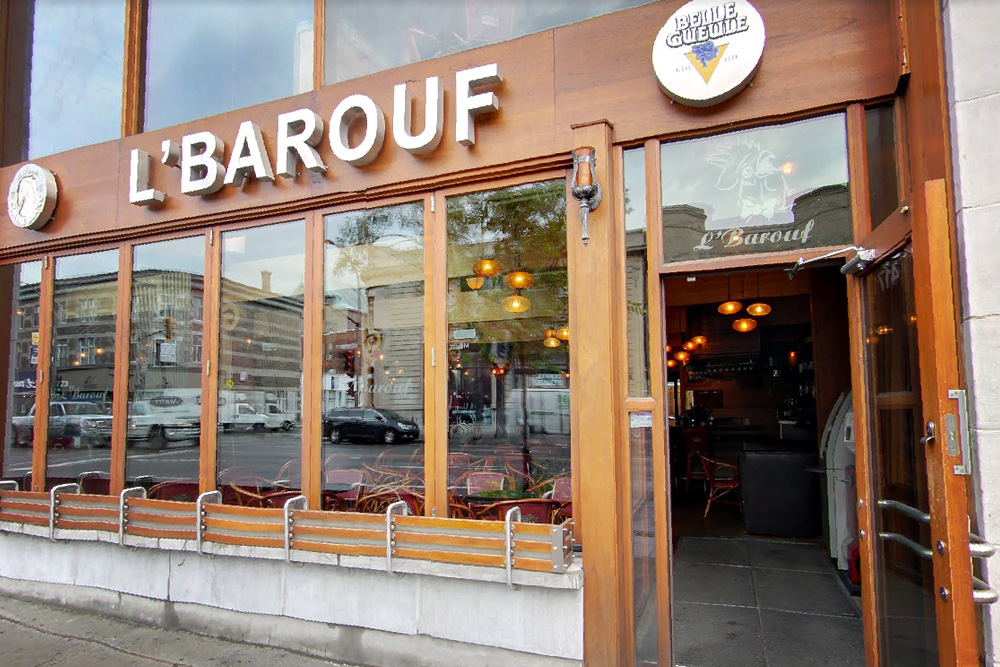 The intersection of Cherrier and Saint-Denis is the preferred rendez-vous for soccer fanatics in the neighbourhood and surrounding areas, particularly every four years during Euro tournaments. The must haves at the L'Barouf include: get-togethers with sport fans, generous glasses of Belgian beer, endless varieties of scotch, and classic French songs…not necessarily in that order!
For your information, "barouf" is a word unique to Marseille that means "noisy." In other words, you will spend anything but a quiet happy hour during a match! #AllezLesBleus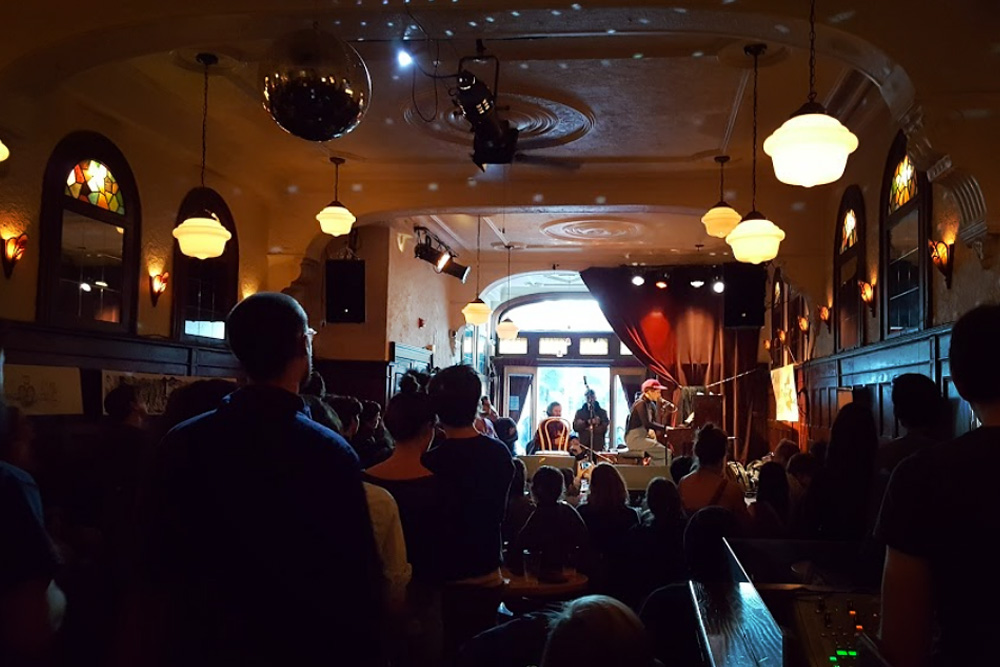 #GoLesBleus
Because a good beer is always best when enjoyed alongside good music, on a nightly basis, le Quai des Brumes invites artists from different musical universes to take the stage. You may even come across poets, authors, and political and social speakers. To discover new interests that you didn't even know you had, this little bar on the corner of Saint-Denis and Mont-Royal will fulfill all your wishes. Stay up to date on upcoming performances by checking them out on Facebook.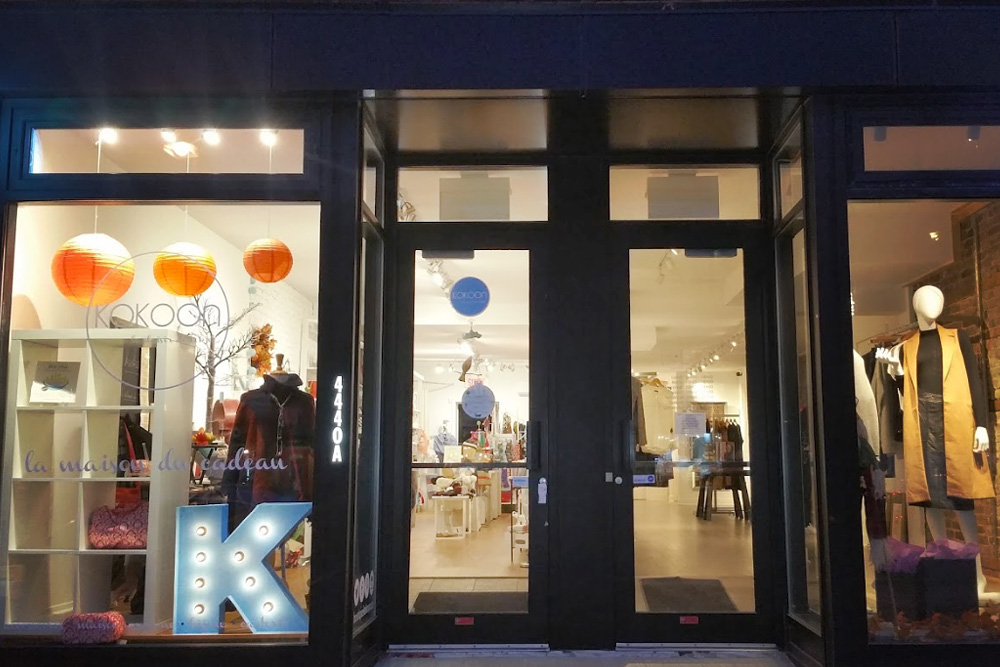 For gifts that will please others or yourself with a little something "From me to me, with love," the Kokoon boutique is bursting with unique finds of all sorts. Deco gadgets, jewelry and accessories from the owner's collection, a collection that she meticulously assembles with articles found overseas (France, England, Scandinavia and Germany) and from right here in Quebec. Kokoon is the kind of place you can spend hours browsing light fixtures, earrings and postcards, and end up wanting to buy everything in the store.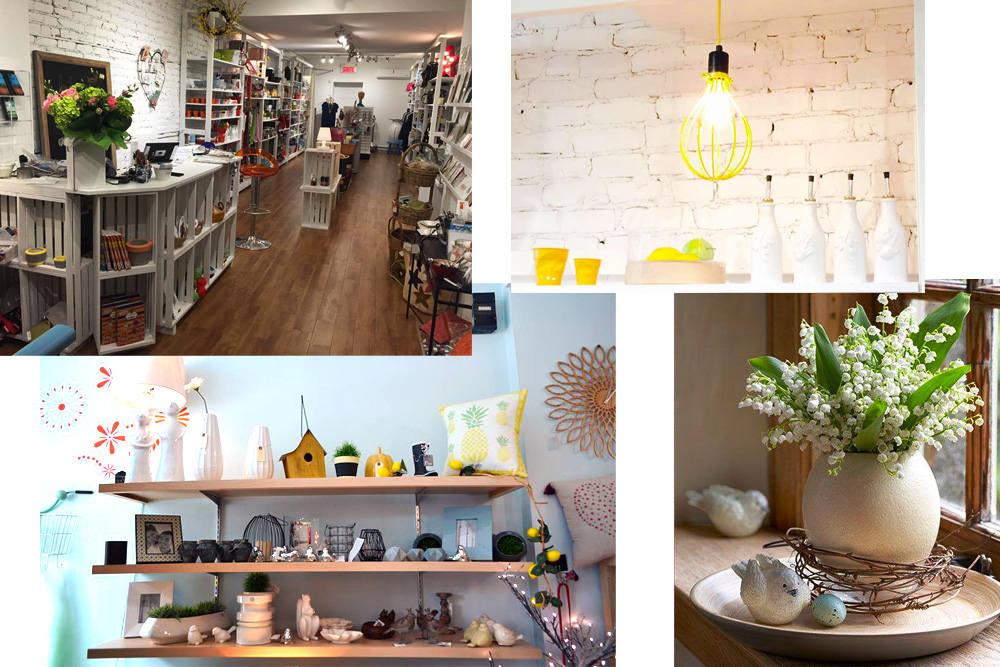 Whether you're an avid Kokoon client or simply curious, the store generously offers a 15% discount if you mention Mondev at the time of purchase. Be warned, we will not be held responsible for overspending!
Continue along Saint-Denis to Saint-Grégoire and you will end up at the Quartier Rivard by MONDEV sales office. When you think about it, condo living on the Plateau means that every day you're a block away from the best addresses on Saint-Denis Street. The kind of situation one could quickly grow accustomed to!