Time to Stop Renting and Own Your Own Home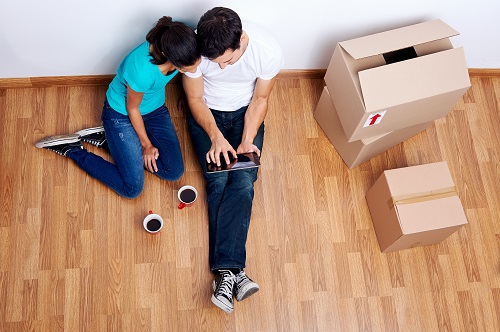 May is coming and you are about to renew your lease. You already know what to expect: next year your rented apartment is going to be more expensive. After years of renting, it is time you make the next big step in life: moving into your own place, being your own landlord and choosing your own style. Mondev Condos offers you and your loved ones a variety of housing opportunities throughout Montreal, with many options that would accommodate your lifestyle and your price expectations. Take advantage of one of these unique and amazing deals now, as the 10 first to buy would enjoy a $1,000 off the price.
Among the many complications that owning your own home might entail is time. You have already decided to move, and you already chose your location, and now waiting for your dream to become a reality could take many months and years of construction. Mondev Condos will provide you with move-in ready condos so you won't need to wait anymore. Choose one among the Mondev's modern units that are designed with convenience as their top priority and located in prominent neighbourhoods in Montreal.
So how should you choose your next home? Simply find the one that is going to suit your lifestyle among Mondev Condo's various options. If you are a young professional, you might be interested in Spark, located on East St. Catherine Street next to Parthenais Street, where you could easily walk, bike or metro your way to work, and live the city's fast pace.
If you wish to live in a unique urban setting and still maintain the proximity to Downtown, Mile Ex, Phase I, located on the crossing of Alexandra and de Castelnau West, could offer the charm of the Mile End and Little Italy, the green serenity of Jarry Park and a convenient access to Castelnau metro.
At L'Alcôve sur le WOONERF, which is located on the corner of St. Henri Street and St. Ambroise Street, you will enjoy the views of the canal and of Downtown, shop at Atwater Market on a regular basis, bike along the waters and fall in love with the artistic vibe of this quarter.
If you wish to live in a more residential community, XO is located on the corner of Oxford Ave and de Maisonneuve. It offers a variety of lofts with 1, 2 or 3 bedrooms with mezzanines and roof terraces. And, living in NDG means you will not have to compromise on your access downtown.
Quartier M is located on the corner of Letourneux Avenue and Hochelaga Street, HOMA. This unique location will provide you with quick access to Ontario Promenade, Maisonneuve Market and the public swimming pool at Rouen Bennet Park. All that is located just steps away from Pie IX metro station. This prime location is offered in a wide range of affordable prices.
Rosemont Sur Le Parc Phase II is a unique opportunity for a new way of urban living. Located on the crossing of Chambord and Lanaudiere, it could offer a fresh alternative to living downtown with many shops and restaurants. Buy your own studio or accommodate your family in a spacious 3-bedroom unit. This unique option will offer you a combination of green space and a thriving urban community.
Located next to Fleury and Henri Bourassa metros, Le Laurent Fleury, on St. Laurent just one block south of Fleury Street, includes one and two-bedroom apartments. Enjoy Fleury Street's busy shops and restaurants or hop on a bike and discover the green neighbourhood around. Located just next to île de la visitation, your new condo will be a fresh adventure in a charming location.
Each one of these options could offer you a prime location, unique and modern design, amenities, and overall, a condo that was built for your convenience.
You pay your rent every month just to find it higher the next year. If you make this investment now, each monthly payment will bring you ever closer to acquiring your asset.
Mondev Condo offers you a wide variety of condos that offer convenience, quality and location for a modest investment. Remember that as one of the first 10 to make this investment, you would receive a $1000 reduction. Not only would you enjoy an ever better price, the condos are ready for you to move in. In as quick as a few weeks, in a simple decision, you can move into your new home.
Check our move in ready condos at http://www.mondev.ca/movein/