Espace Fabrique : where ideas become reality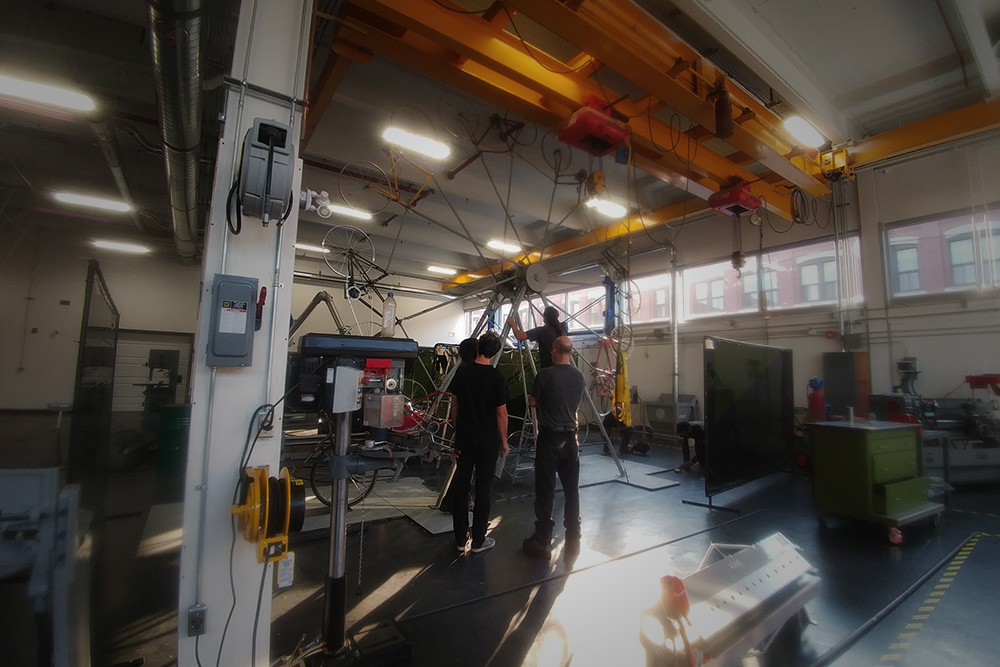 We met up with Emmanuelle Raynauld, the founder of Espace Fabrique, to learn more about the nature of this place.
Need is a question of resources
Coming from the visual arts and robotics world, Emmanuelle is well placed to know how difficult it is to obtain access to industrial equipment, an essential need and important reality for Canada's artistic and entrepreneurial communities. For recent visual arts or engineering graduates, diploma in hand, motivated and enthusiastic to enter the workforce, it is more difficult than ever to find the equipment they have become accustomed to using in school. They have time, drive and ample ideas, but the material and financial resources are lacking.

At Espace Fabrique, $500 000 in fit-up and $200 000 in equipment were invested to offer the workforce of the future what it needs to launch a career. With professional training and consultant services, accessible manpower for subcontracting, 19 industrial machines to work with metal and wood, and 14 office spaces to rent, the goal is to lower productions costs per individual piece. Therefore, entrepreneurs and artisans who have the potential to launch innovative projects can build the necessary prototypes to obtain financing and set up their production line. "Depending on their technical skillset, a person can save up to 95% in production costs if they build their prototype here," explains Emmanuelle.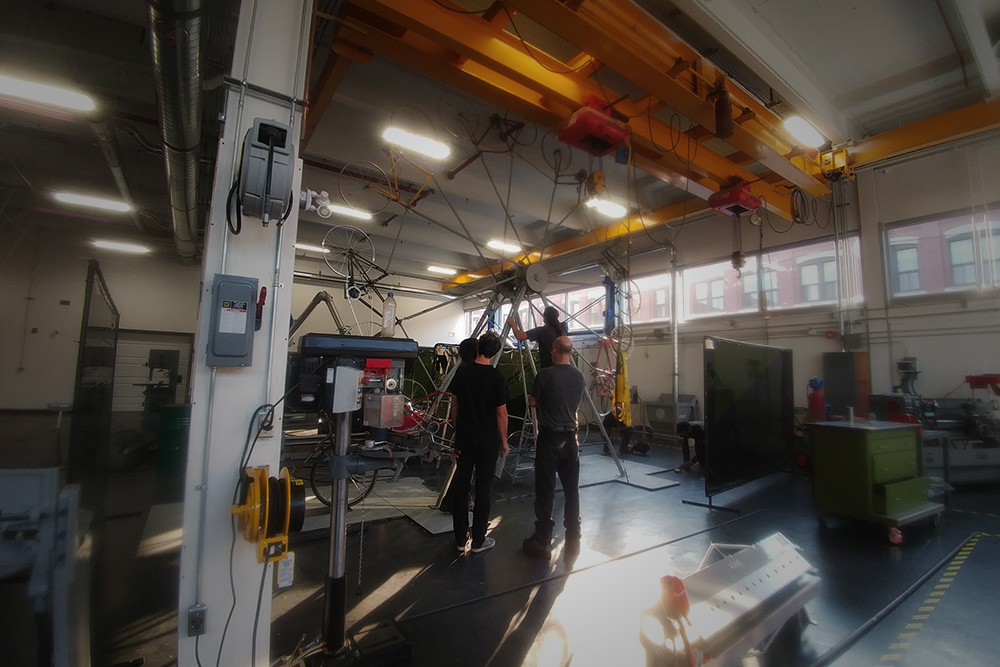 The space is not only for entrepreneurs, there are also individuals who benefit from it. Emmanuelle tells us about Loïc, who recently moved into a nearby triplex and decided to completely renovate it. He frequents the workshop to make beams and other pieces he will use to transform the space to his liking. The founder also tells us how the classes offered at the workshop are a perfect occasion to transfer knowledge from father to son. "After all, nearly 70% of Montrealers live in an apartment. They most likely don't have a workshop at home."
Make the manufacturing sector accessible, one project at a time
By providing access to this type of location, Emmanuelle hopes to revive the manufacturing sector, particularly among the youth. She maintains that most workers under the age of 35 are not interested in the manufacturing sector; it is somewhat frozen in time. Espace Fabrique is her attempt to modernize this sector, notably with an online management system. Emmanuelle's goal seems to be within reach; as to date, her clientele is on the younger side. "All my members are less than 35 years old!" she says, smiling.

Alternative workshop options pose many disadvantages: costs multiply quickly, places are not easily accessible by public transport and delays are never-ending. And, as many of these workshops are laid out for assembly-line production, it is not advantageous to use them to build a single piece such as a prototype or a work of art. On the contrary, Emmanuelle's Espace Fabrique had exactly this type of clientele in mind.
Find the perfect location
After three years of searching, Emmanuelle finally found the perfect location for her project. A commercial space for rent in what was once a vinyl factory, at present renovated.

Her criteria:
1. Suitable zoning for her type of business
2. Access to a loading dock
3. A structure that can bear the weight of the machinery (25 tons)
4. Lofty ceilings (19 feet) to accommodate projects of imposing dimensions
5. And, a location that is practical and easily accessible by public transport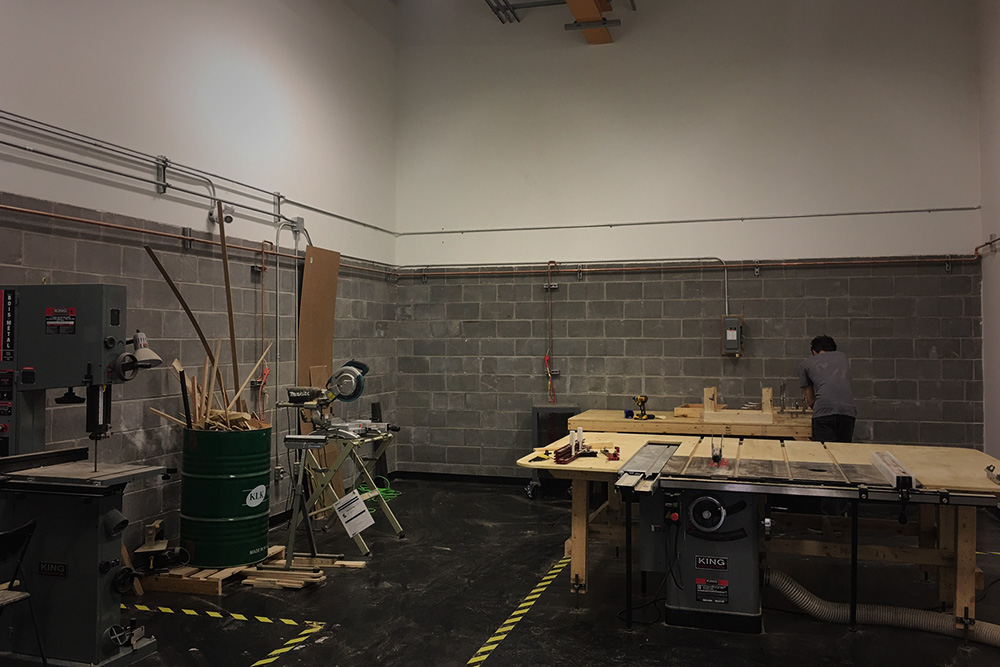 But, beyond the technical criteria, Emmanuelle was searching for an owner who would believe in her project. "We're a new business. It's a new project. It's important that the owner buys into it." In fact, Emmanuelle worked closely with the Mondev team before setting up in this location. She collaborated with the architects to ensure the divisions met her needs.
Reuniting the art and business worlds
To help us picture what her workshop makes possible, Emmanuelle gave us the example of the KM3 project in the Quartier des Spectacles. It is an outdoor public art exhibit in Montréal; two works being highlighted were built at Espace Fabrique. Interest is also building from the movie and theatre worlds, where the sets are characteristically impressive in size.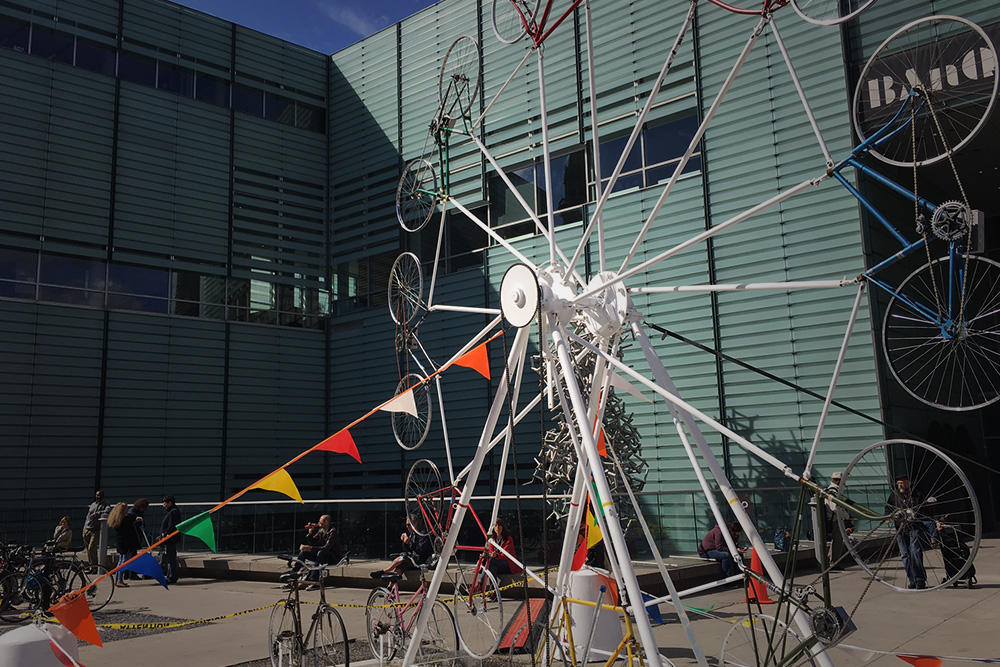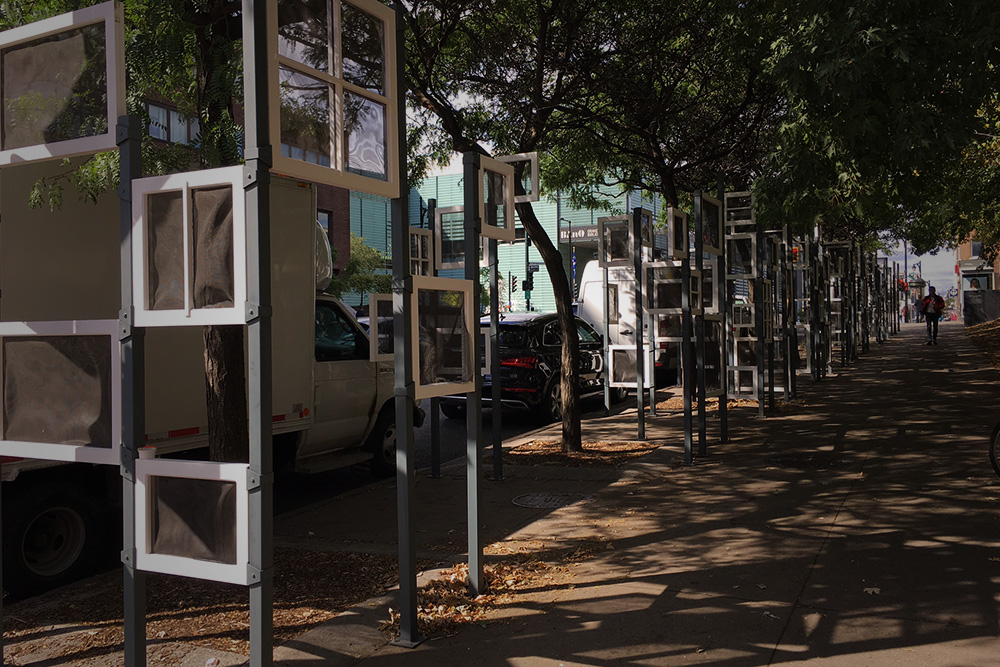 In parallel, many start ups use the workshop's services; the workshop helps until a functional and marketable prototype is attained. In other words, Emmanuelle acts as a mentor to help entrepreneurs develop their manufacturing process and obtain financing. She summaries her role as "did you think about this," a question she never stops asking them until she is convinced that they have thought of everything and that they are ready to go for it. "After that, it's time to send them to the workshop."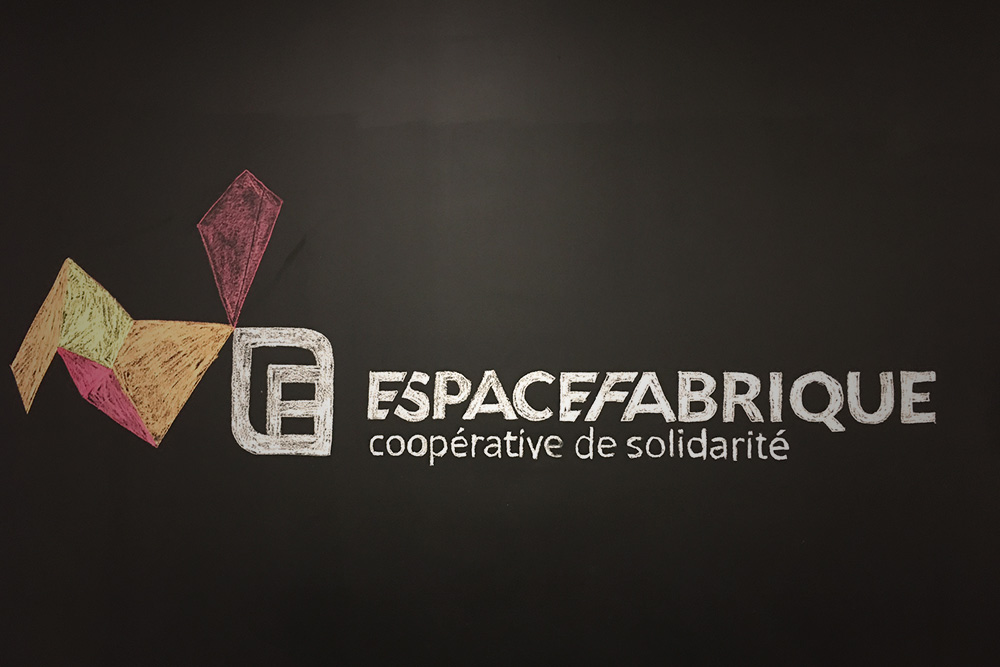 When asked to describe
Espace Fabrique
in 5 words, Emmanuelle answered: "Accessibility, partnership, community, industrial and fun (laughter). If I want to make the sector more inviting, it takes a positive atmosphere. Here, we can offer something that is professional, but also enjoyable." We believe her. A visit to the workshop allowed us to witness the friendly mood and Emmanuelle's devotion. The proof: She is on a first name basis with all her members!
Her goal is to open more sites like
Espace Fabrique
across Quebec. Our neighbours to the south have proven that the business model works; seemingly, our province is a bit behind the times in this area. As Emmanuelle says: "It's wonderful to want to make up for lost time in Quebec, but we need to start by motivating our youth to invest in the manufacturing sector and accompany them in their projects." If you ask us, she is on the right track!