10 must-see in the Quartier des spectacles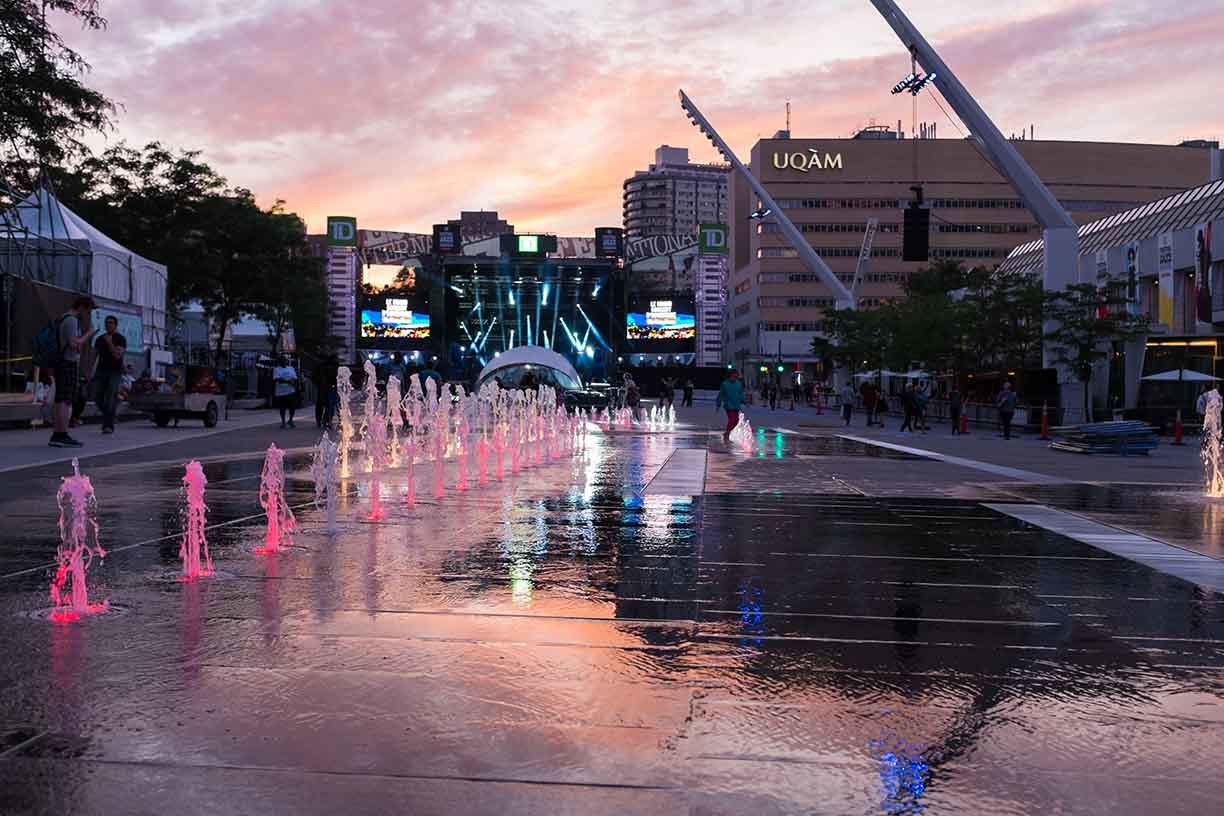 Why visit the Quartier des Spectacles?
The Quartier des spectacles is a popular place in the city of Montreal. Its meteoric growth in recent years has made it rise to the top of the imperatives to visit in the metropolis. Festivals, cultural events and concerts for all tastes enliven the eight public places in the Quartier des spectacles, summer and winter.
With over 100 shows per month, the site offers an astonishing repertoire of quality entertainment: the Quartier des spectacles thrills Montreal to the rhythm of its vision: to live, create, learn and be entertained.

Just for Laughs Festival
Each summer, the Just for Laughs Festival enlivens the crowd in the heart of the Quartier des spectacles. Colorful, this summer event surprises us from year to year with an ambitious and original program.
Young families, couples, groups of friends and young adolescents gather in the streets of the Quartier des spectacles, around humor shows and thematic family activities (such as the Parade of twins). Definitely, the JFL Festival is one of the hotly awaited events in Montreal.
Stay tuned for 2020 programming!
Would you like to make the most of the attractions of the Quartier des spectacles? Visit one of our Zenith apartments now!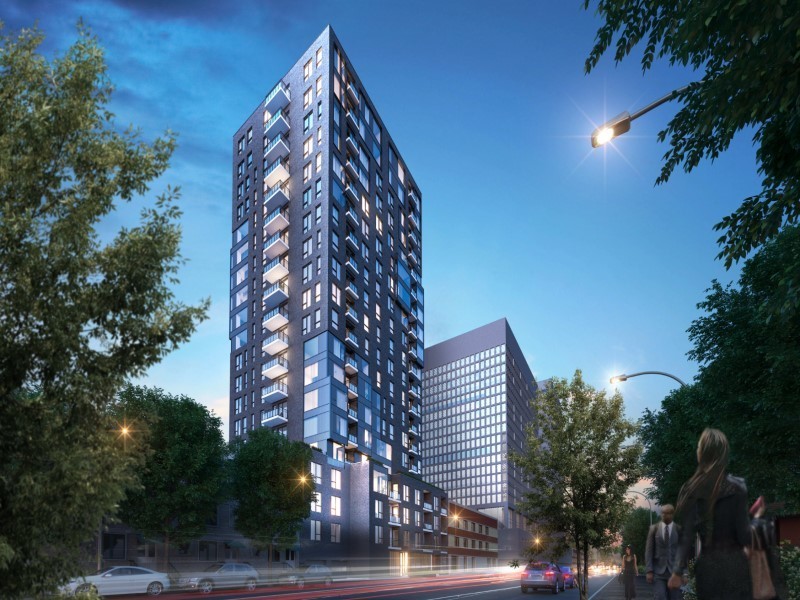 Montréal en Lumière Festival
Winter is celebrated at the Quartier des spectacles, thanks to the Montréal en Lumière Festival! For two weeks, the premises host facilities to warm up, entertain and delight young and old. Amazing cultural themes are put forward, renewed from year to year.
We love the Montréal en Lumière Festival for its captivating activities, but also because it bathes the city in a dazzling universe, which knows how to dazzle us from one edition to another.
Esplanade Tranquille
Have you heard of the Esplanade Tranquille? This public place is scheduled to open during winter 2021, to provide Montrealers with one more place to party, play outside and participate in activities with family or friends.
The Esplanade Tranquille will charm its visitors with an urban chalet, a restaurant, multipurpose rooms and a green roof. It is on the terrace of the multifunctional building that the events scheduled in the calendar of this public space will take place, winter and summer.
As you can imagine, there's nothing better than living right next to the Esplanade Tranquille! It's a good thing our Myriade condos for rent are directly across the street from it. You will also find our rental apartments on Saint-Dominique Street just a few steps away!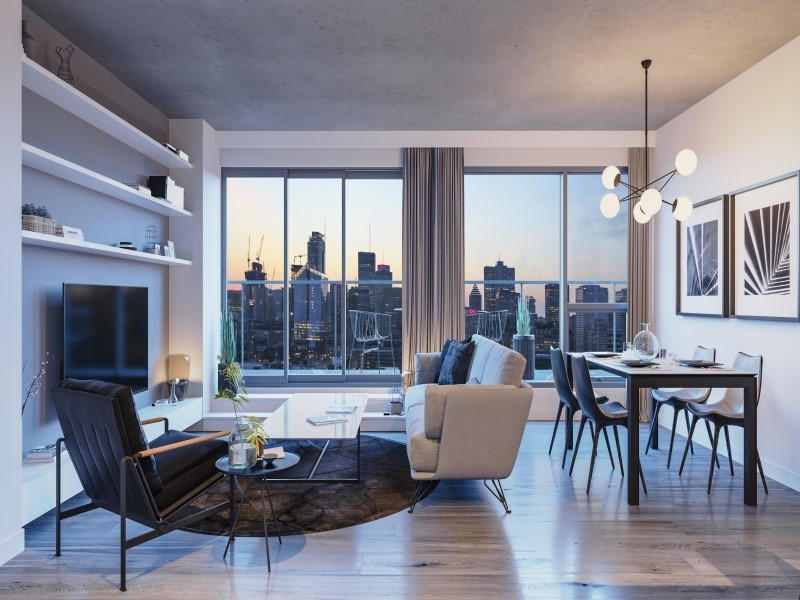 Brasserie T!
Brasserie T! is none other than the little sister of the famous Toque! A few steps from the Montreal Museum of Contemporary Art, Brasserie T! is the place of choice for lovers of good food to the finest gourmets. The typical flavors of the brewery as we know it are revisited with ingredients of obvious freshness, cooked with an unconditional love of local seasonal products.
It is a favourite spot for regulars of the Quartier des spectacles wishing to revel and have a good time before or after a show.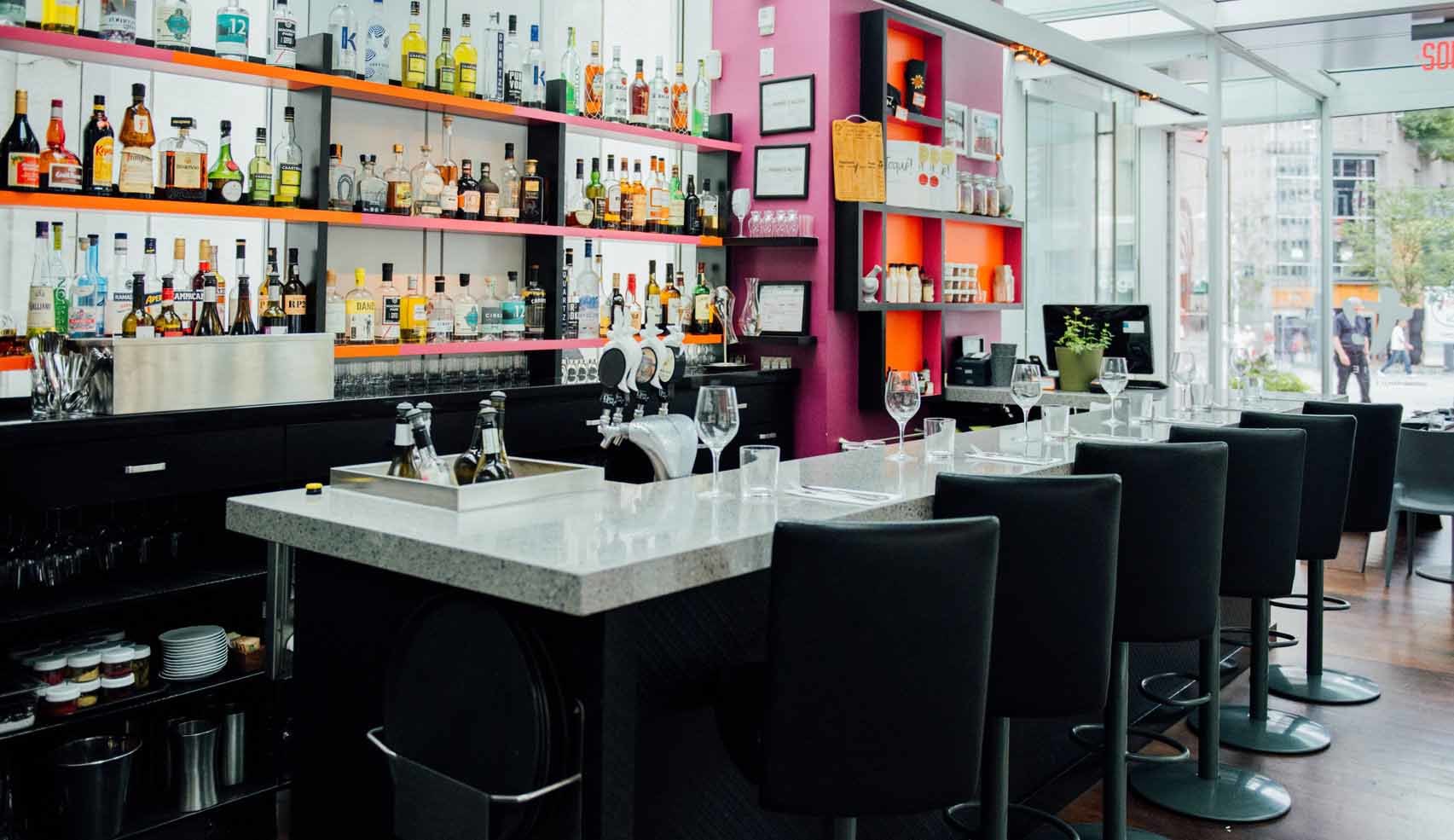 Bar Pamplemousse
In the Quartier des spectacles there is a refreshing and unifying place: Bar Pamplemousse. It's the perfect place to enjoy a delicious cocktail or a local beer, with dishes to share with friends.
Come and enjoy the moment in a relaxed atmosphere, enjoying one of their elaborate cocktails created by the team of Le Mal Nécessaire. A stone's throw from Saint-Laurent Station - literally - Bar Pamplemousse is worth more than a detour!
Move to a lively and eclectic neighborhood. Our Myriade condos for rent are highly prized!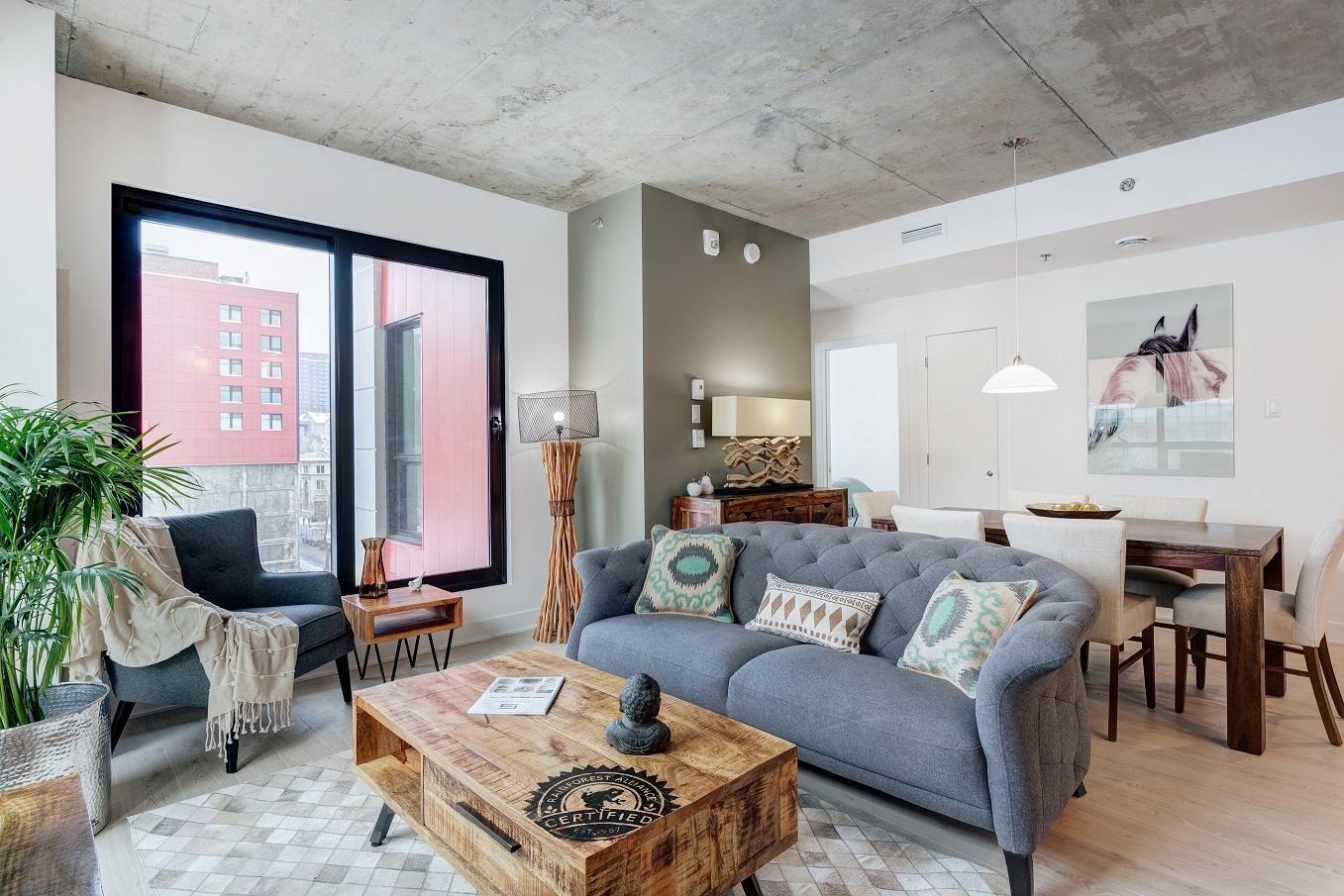 Musée d'art contemporain de Montréal
What would the Quartier des spectacles be without the Musée d'Art Contemporain de Montréal! A renowned place of culture, the MAC creates daring programs to delight fans of contemporary art as much as the curious.
For almost 30 years in the Quartier des spectacles, this building has added a unique signature to Montreal. It offers its residents and visitors a space to visit and visit again in their address book.
https://macm.org/en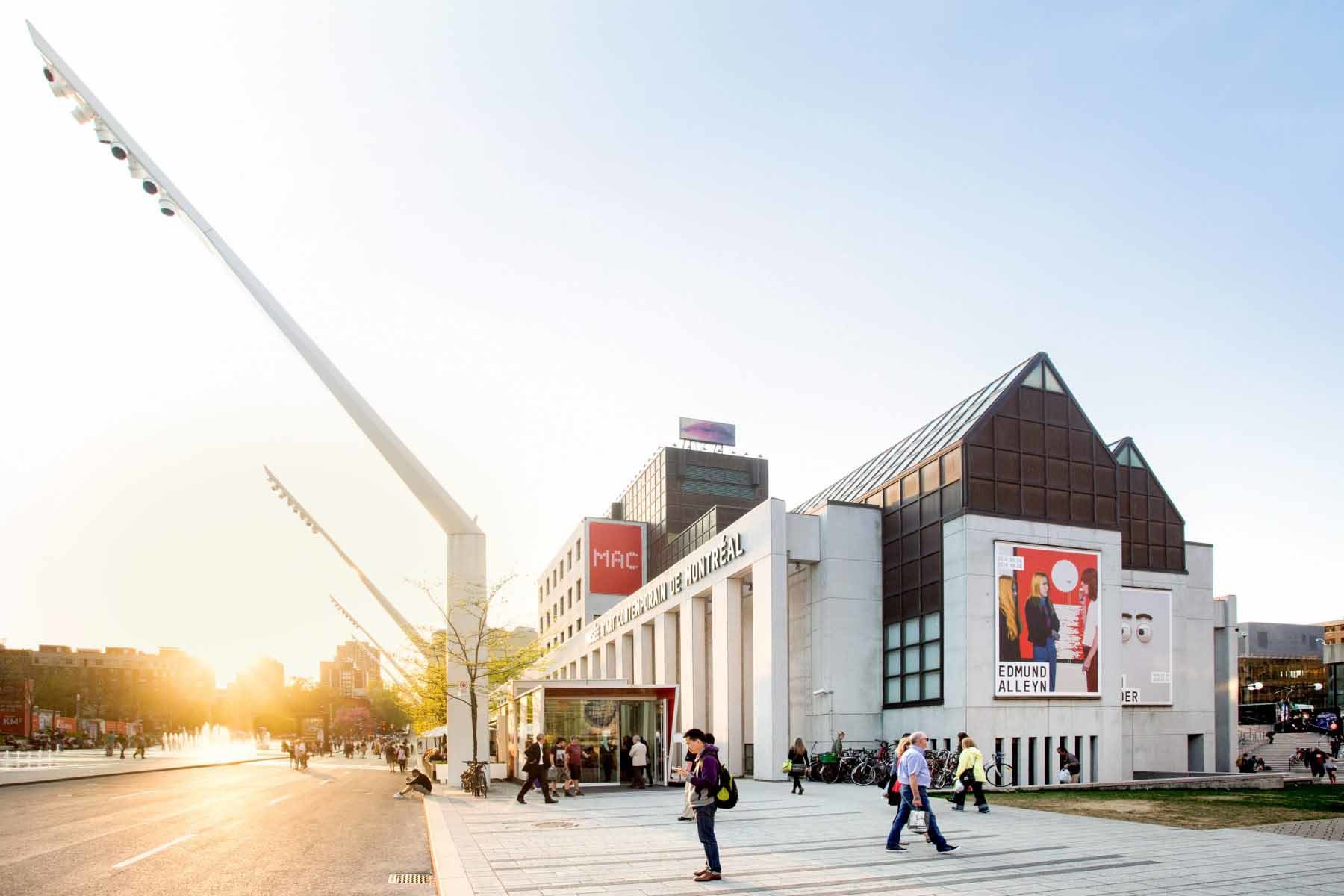 Juliette & Chocolat
Chocolate, sweet, salty, a blend of flavors and a treat for all the senses: this is what awaits you at Juliette & Chocolat, all in a cozy and comforting atmosphere.
Whether it is to warm you up with decadent hot chocolate or to feast on one of their specialties - such as caramel and fleur de sel brownie - this restaurant is in the Quartier des spectacles this must for foodies and comfort food lovers.
Société des Arts Technologiques
Here is a peculiar attraction of the Quartier des spectacles, which offers Montreal a platform to shine avant-garde artists and creators of technology. The Société des Arts Technologiques holds exhibitions, concerts and events that will surprise you with their originality.
Moreover. the place offers training and workshops for people of all ages, for educational as well as recreational purposes.

If you want to live in the Quartier des spectacles, our Nuberri apartments for rent will satisfy you!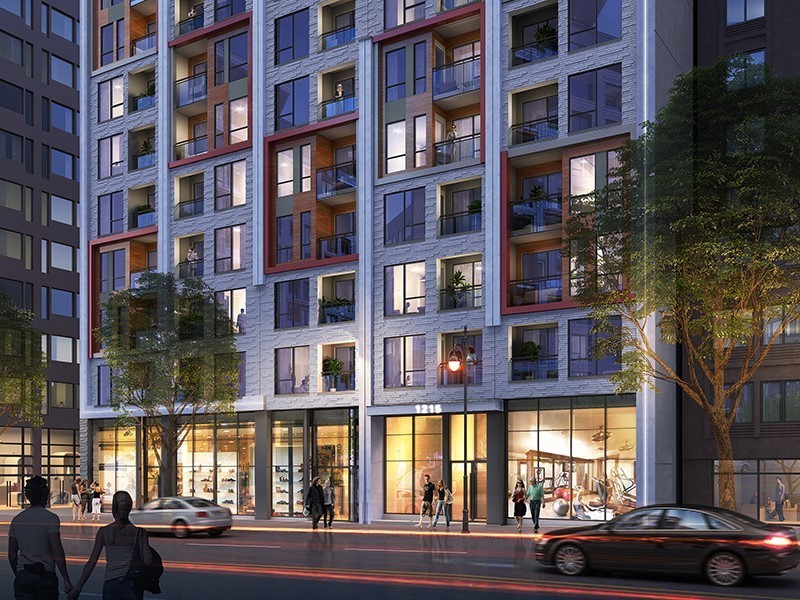 Les Francos de Montréal
It is known that in Montreal, in the Quartier des spectacles, there is a summer event that fulfills a great and great mission: to promote French-language music and French-speaking artists from around the world. This event, which attracts impressive crowds from year to year, also contributes to the influence of Montreal, from its worldwide reputation to its economic and cultural development.
Since 1989, Les Francos de Montréal have invited the public to celebrate the richness of French music in large numbers, thanks to programs designed to make you dance and sing.