Townhouse and home projects for sale in the nicest areas of Montreal
In recent years, Montreal has seen an explosive growth of real estate projects throughout all its boroughs. But with so many choices of beautiful townhouses and homes all across the city, where should you start your search?

In order to help narrow your search, we'd like to introduce three neighborhoods where you can find the perfect home development project for sale in Montreal!
If you enjoy the bustling activities of downtown Montreal, Prestance Townhouses in Ville-Marie could be your number one option.
For easy access to leisure activities and outdoor locations, perhaps Vida Lasalle Townhouses in LaSalle is the better option for you.
Finally, if you're looking for a feeling of community and enjoy the lush green spaces of the suburbs, Walton Homes in Pointe-Claire is the perfect place to buy.
Prestance - Ville Marie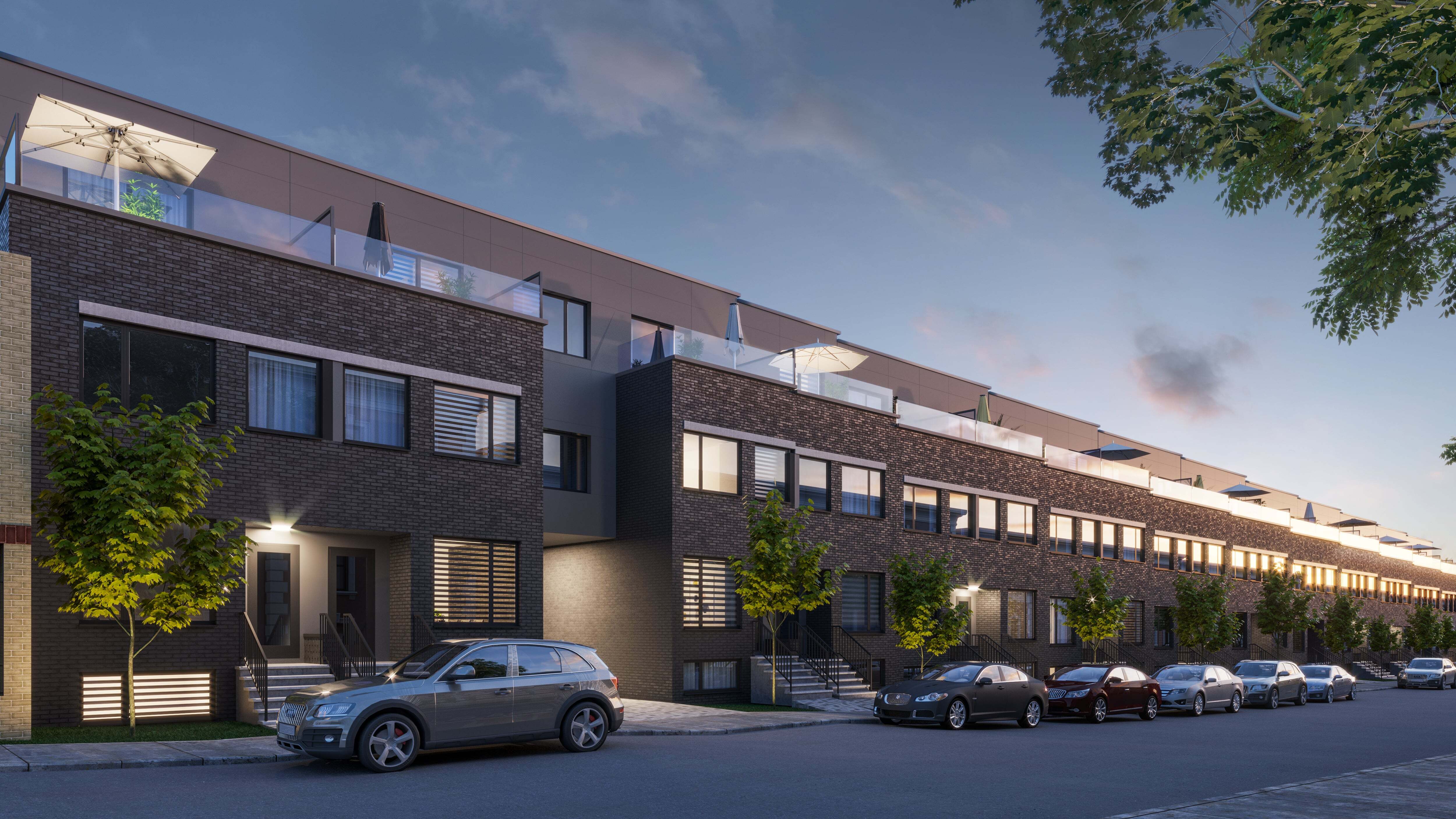 Imagine yourself on a hot summer evening, enjoying a glass of wine on the rooftop terrace of your new 4-story luxury home, with a sprawling view of Montreal's lively downtown.
When living in Ville-Marie, you're never far from the action. Whether you choose to bike to work or take a short walk to the nearest metro station (which is never far), getting around has never been easier.
Surrounded by a mix of rich history and stunning modern architecture that are wonderful to explore during the hot months, you'll also be close to the underground city in the cold depths of winter.
Located just down the street from Lafontaine Park, Prestance Townhouses offer a taste of the suburbs while in the heart of the action. Enjoy the green and community setting through the expansive windows of your high-end townhouse, and rest easy that you've made the right investment for your future. Want to take a look for yourself? We are also hosting an open house every Sunday from 12 pm to 5 pm at our model home at 2101 rue Panet, Montreal, QC, H2L 3A4.
Vida - LaSalle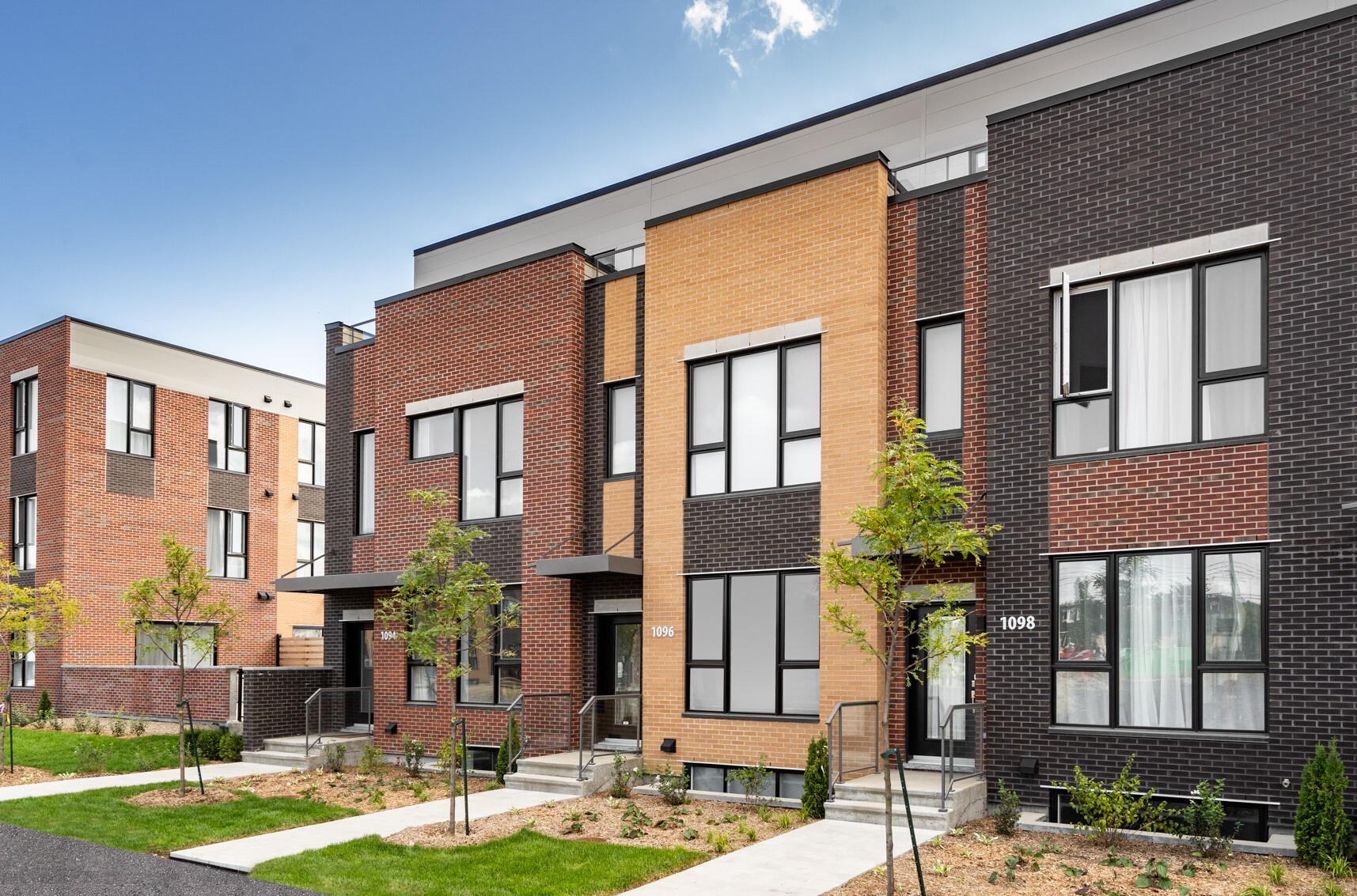 LaSalle offers a wonderful alternative to life in Montreal, conveniently located just close enough to downtown and equally close to green space, schools, and other community amenities. Named one of the best places to live in Canada, this borough is located close to the water of both the St-Lawrence river and the Lachine and Aqueduct canals. You'll find peace and quiet as well as plenty of fun things to do, including shopping malls, cultural venues, skating rinks, indoor and outdoor swimming pools, and more!
The population of LaSalle, specifically the new Vida Lasalle community, is extremely family-friendly. If you have children or are looking to start a family, you'll feel right at home in your new condo or townhouse (psst-rentals can be found here too!). Come by to check out this beautiful community and our model home every Sunday from 12 pm to 5 pm at 7658 rue Bouvier, LaSalle, QC, H8N 2S5.
Walton Homes - Pointe-Claire

The brand new Walton Homes project is the perfect place for families to settle and grow in the heart of the West Island. These single-family homes offer a quintessential Pointe-Claire lifestyle with their proximity to fantastic schools, expansive parks and playgrounds, and important services.
Tucked into a lush green community, the TransCanada highway is only minutes away by car, and there are plenty of buses for quick access to public transportation. The convenience of the Walton Homes location allows you to maintain your life on-the-go while still enjoying the serenity and tranquility of life in the suburbs.
Enjoy a beautiful bike ride down to Pointe-Claire village or spend your afternoon at the Fairview shopping centre, there is always so much to do in this vibrant neighborhood.
Take advantage of this distinctive and exclusive opportunity, knowing that most developers are only building townhouses and condos in the West Island and surrounding boroughs. Read about what the West Island Real Estate Experts, Team Broady, think about this unique development of 3-story detached homes with a garage, finished basement and backyard terrace. They discuss how a Walton Home is sure to guarantee an ROI in this Suburban article!