Rentals That Will Charm You No Matter the Circumstance
Most future tenants have been discouraged with the visiting limitations placed upon them due to the pandemic. However, we at Mondev have not stopped working to ensure that your visits are as safe and as welcoming as ever before. Having strictly followed the safety guidelines all the while, you no longer need to sacrifice the stimulating experience of visiting your new home.
The Measures We Have Put in Place to Serve You Better
Interested in arranging a visit? The Mondev team has been more active than ever and our offices have re-opened! Contact us now to visit our Sales Office, an appointment time will be given to ensure secure time intervals and safe visitation.
Comfortable with a virtual visit? Take a tour in complete peace of mind via video conference. We are ready to accommodate you through Facetime, Skype, Messenger, and other social media options. We guarantee a thorough and detailed experience from the comfort of your own home.
We have taken it a step further and have uploaded videos of our available units on our website, capturing seamless, detailed images as if you were walking through.
Going paperless has never been more convenient! All communications and signatures are now performed electronically to save you time and maintain your safety.
To speak to us directly and to arrange the above communications, please contact our Rental Representative Joyce Croitoru at 514-699-4562 or jcroitoru@mondev.ca.
What to Do for Fun During These Uncertain Times
While waiting for the pandemic to subside, take advantage of your free time by spending quality moments with your loved ones and yourself. We encourage you to safely discover new or familiar neighbourhoods while practicing social distancing. What better place to start than the Quartier des Spectacles, whose bustling vibe, open spaces and beautiful infrastructure will charm you and make you discover Montreal all over again.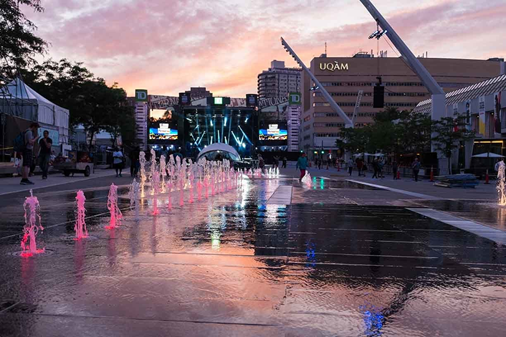 If you have struggled to adjust to your new at-home work environment, we suggest consulting our friendly guide to setting up your home office. We provide tips and tricks that will improve your productivity and comfort, while ensuring the design of your home is not compromised.
To improve the design and comfort in other areas of your home, we have shared our interior designers' secrets and hope you'll use the extra time to spice up your living space!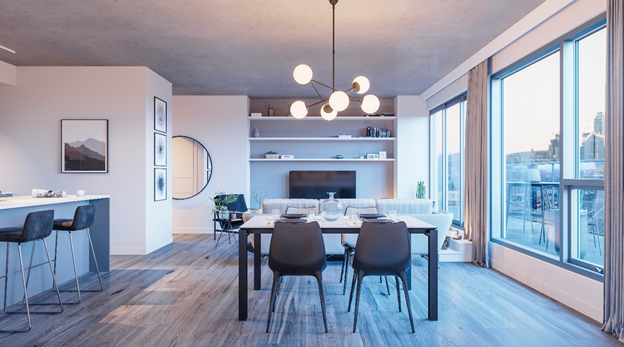 Mondev is With You Every Step of the Way
Rest assured that our team is keeping up with the latest government guidelines, regulations, and pertinent information to guarantee your safety during your search for the perfect condo apartment rental. We are quickly sharing our updates through our social media accounts and our website.