Mood Board : Decoration Ideas For Your Apartment
What's A Mood Board?
A mood board is a collection of images gathered in an arrangement to help you create a visual concept or, as the name suggests, mood. You can piece images together to create the mockup of a room, or you can instead paste several images together to illustrate an overall style you would like your apartment to have.
By using a mood board, you can visualize the effect you would like to recreate in your apartment before making any investments in decorations, paint, and furniture. Additionally, it can help inspire you before you have access to the apartment itself!
Elevate The Neutral Colours Of Your Walls
Neutral doesn't have to mean boring. Instead, neutral colours have plenty of potential for a variety of different design styles, depending on how you choose to decorate your apartment.
Even without repainting your apartment, you can elevate the existing colours on your walls by choosing decorations and accessories that complement that colour.
For instance, adding a splash of bright colours will bring even the dullest of beiges alive!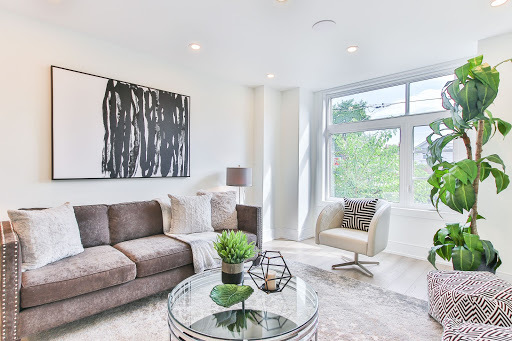 Image: https://unsplash.com/photos/1v...
Use Elements With A Luxurious Appearance
You don't have to break the bank to give an air of luxury to your apartment. Instead, you can add a touch of luxury with the smart addition of decorative elements.
Natural objects such as wood, shells, stones, and feathers can also add a touch of chic luxury to your surfaces.
Using colour carefully is what will set your apartment apart from the others. A balanced room where a bright-coloured cushion brings out the colour of an opposing wall adds an element of sophistication.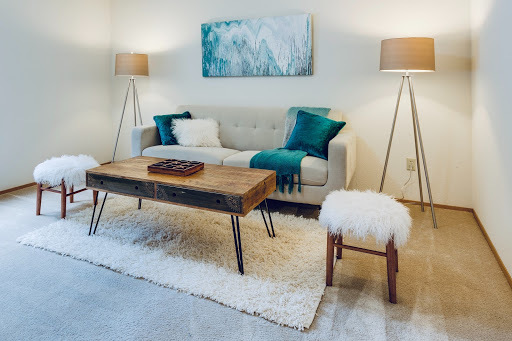 Image: https://unsplash.com/photos/KJFKCed0YKoSome colours always work well together, like analogous colours. These colours are right next to each other on the colour wheel and will help you achieve a comfortable look.
However, you can also pair complementary colours together - colours that are opposite of each other on the colour wheel. Notice how these opposing shades of orange/yellow and blue/green are used below: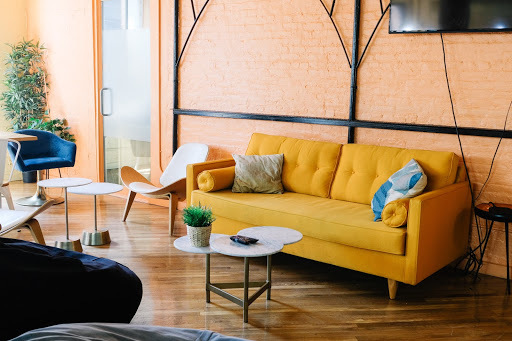 Image: https://unsplash.com/photos/matzZGQk4o4
Adding Artwork
The perfect piece of artwork can completely change the look and feel of a room.
If a room uses neutral colours only, adding artwork with a pop of colour can brighten up the entire room.
Image: https://unsplash.com/photos/i-kp9etCTzA
On the other hand, if the room already uses non-neutral colour, make sure your artwork fits with the existing palette.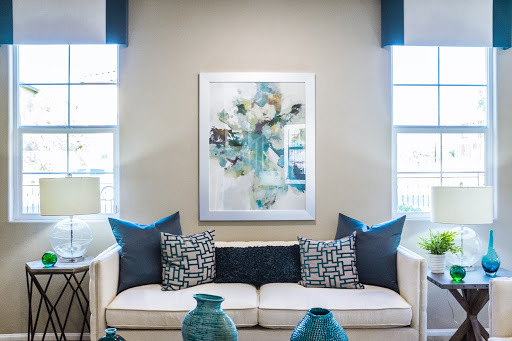 Image: https://unsplash.com/photos/Wp7t4cWN-68
Bedroom pieces should create a calming effect, while the kitchen can include more quirky, bright, or cheeky pieces to liven up the mood.

Like many other decorations, artwork doesn't have to be expensive to add a chic flair to any room of your apartment.
Furniture Placement
Use the following tips when choosing where to place your furniture:
Think about how you will move through the room: allow for at least three feet of walking room between pieces
Balance out your pieces: add two smaller pieces to counterbalance a larger one
Unless you have a limited amount of space, don't push all of your furniture against the wall to give the illusion of airier space
For every sitting surface, add another surface such as an end-table, coffee table, shelf, or simply another seat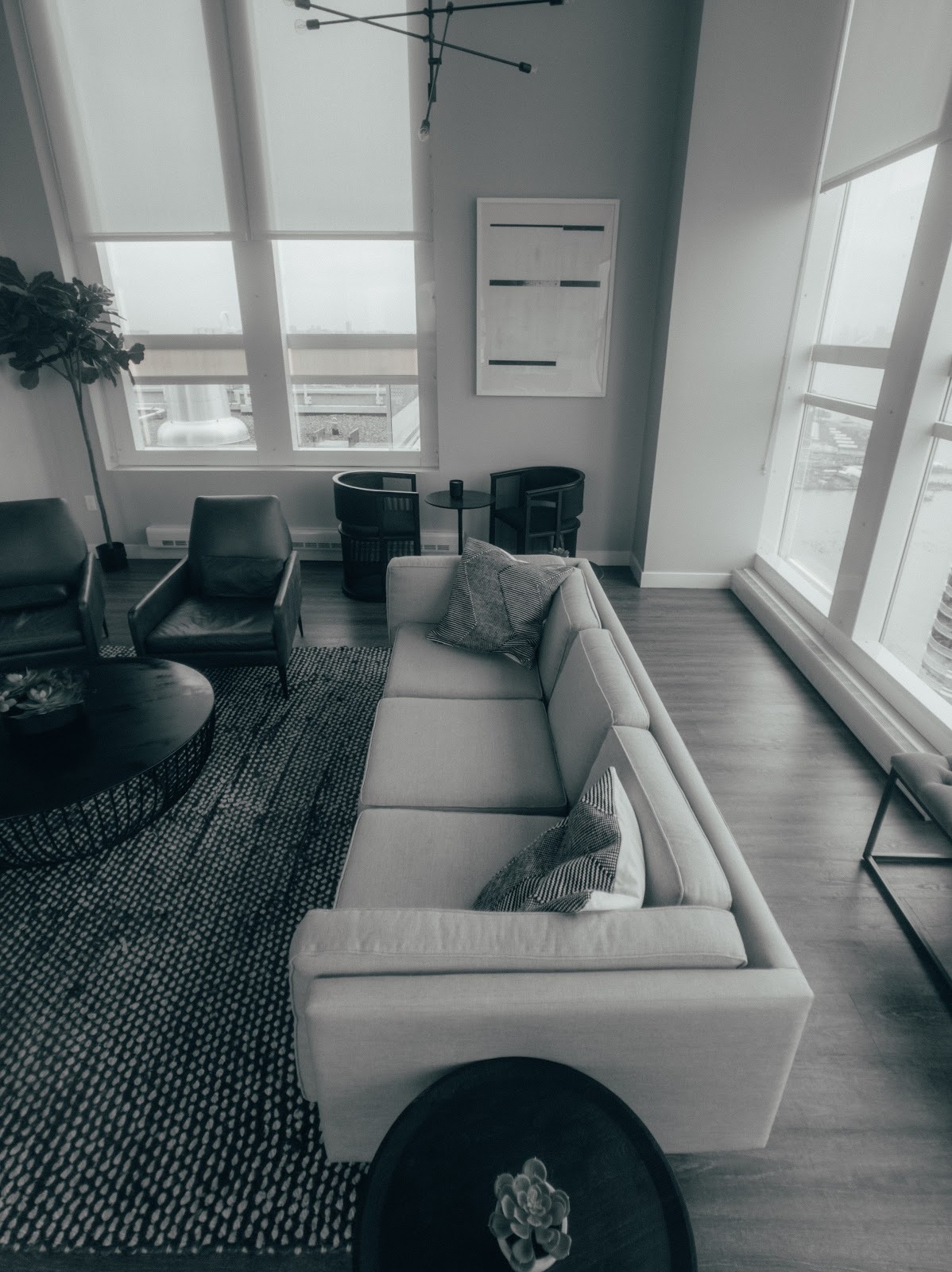 Image: https://unsplash.com/photos/tjy9eR3nxK8
Add Storage To Your Bathroom
Not only will bathroom storage add a functional element to the room, but it will also give you another opportunity to change the look of the space.
There are so many options to add storage to your bathroom. It can be as simple as adding a few shelves on an empty wall: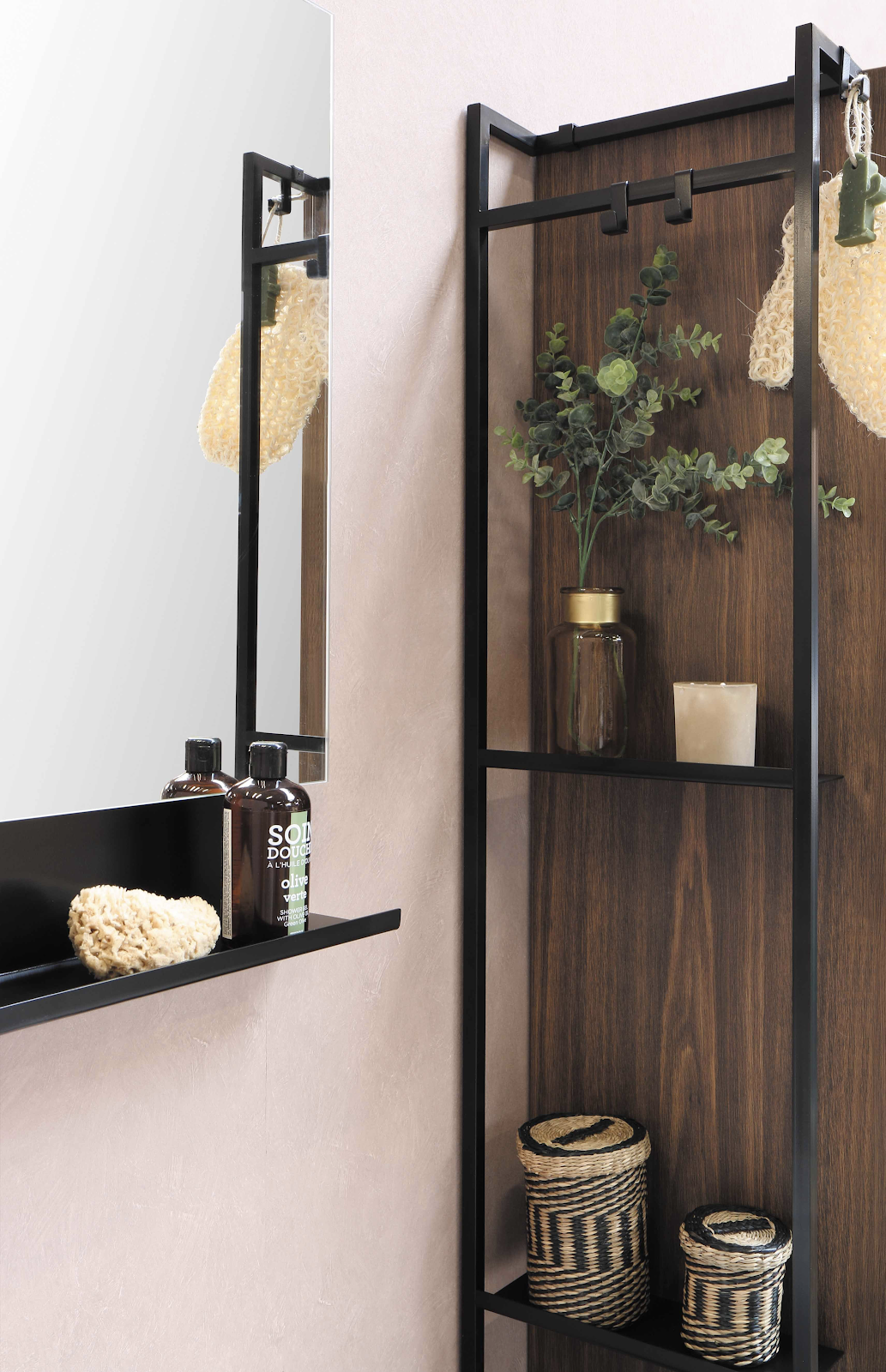 Image: https://unsplash.com/@sanibell
Improve The Lighting To Highlight Your Pieces
No matter how good your furniture and decorations look, they won't look great under bad lighting. Even on a budget, you can make small changes to improve apartment lighting!
Try combining overhead lighting with sconces or choosing light bulbs that emit a softer yellow light instead of opting for incandescent lighting.
For the dimmer corners of your apartment, try adding add a floor lamp or table lamp to disperse the light in the room.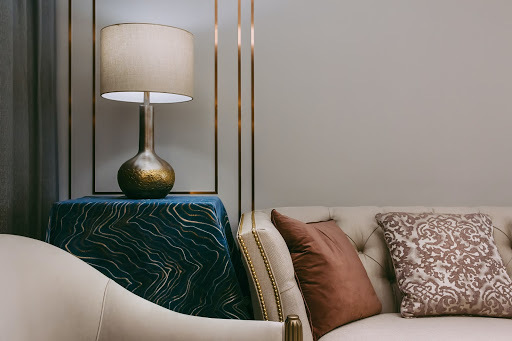 Image: https://unsplash.com/photos/lfkos4iarZA
Remember to keep the function of the room in mind! Task lights (to help you see where you need to) are just as important as decorative lights to make your space enjoyable.