468SG Condos On Plateau Mont-Royal: 10 nearby spots to discover
Located right between the bustling streets of downtown Montreal and the sublime border of Mount Royal, the Plateau-Mont-Royal is one of the most unique and sought-after neighbourhoods on the island. It is also where our new 468sg rental project will be located(occupancy date is scheduled for November 2020).
Filled to the brim with colourful apartments and condos for rent, a variety of stores and restaurants foodies will love, luscious trees and greenery abound, and a rich and abundant cultural offering year-round, you'll never be bored here. Not to mention, our 468SG condos put you right in the middle of all of these spots.
Here are our top 10 spots you absolutely must visit!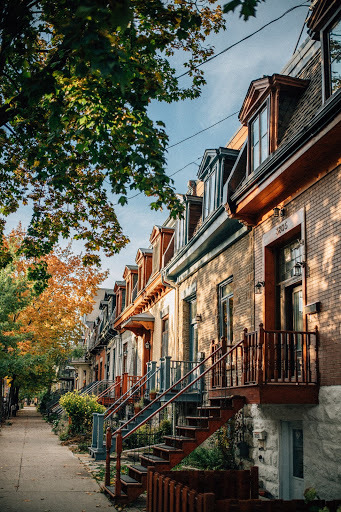 Image link: https://unsplash.com/photos/x_CEJ7kn4w4
Restaurants In The Plateau
The Plateau is chock-full of mouth-watering restaurants, bars, and charming cafes at every corner, especially on Saint-Denis street. There is a spot for everyone, no matter your tastes, considering you'll find anything from bohemian gourmet hangouts to tiny hidden jewels of all cuisines.
Saint-Viateur bagel et café
Found at 1127, av. Mont-Royal East, Saint-Viateur is a true Plateau classic. This eatery has been around since 1957 and is still standing strong.
Watch your bagels be made in front of your eyes and come piping hot out of the oven, ready for you to enjoy. Add to that a delicious cup of coffee, an amazing atmosphere, and a variety of lunch options, and you'll leave with a smile on your face.
If you find yourself living in one of the many condo rentals in the Plateau, don't be surprised if you feel tempted to make your way to St. Viateur for your daily breakfast!
La Banquise
Whether you're already a fan of poutine or haven't given in to the temptation yet, La Banquise, located at 994 Rue Rachel East, is a must.
The neighborhood staple has been around since 1968 and is open 24/7. Want to keep the party going after the bars close? No problem - they serve a variety of beers, including their own brew.
If you're more of a breakfast lover, they've got you covered with a variety of traditional breakfast plates, omelets, sandwiches, and yes - breakfast poutines.
Their menu holds an impressive list of 30 regular poutine flavours and one delicious vegan poutine, too. Dare to try them all?
Cacao 70
Have a sweet tooth? Indulge in a visit to Cacao 70 - although they now have several locations, the Plateau address at 929 Mont-Royal Ave East is a must-try.
In its cozy atmosphere, you can enjoy an array of rich desserts, hot chocolates and coffee, sandwiches, and brunch plates. Whether you decide to visit this location for asatisfying lunch or finish off your dinner with a sumptuous, chocolate-laden dessert, you will leave Cacao 70 feeling satisfied.
Local Shops On The Mont-Royal Plateau
The Plateau is home to many quirky, hip, and artsy shops that are a far-cry from what you'll find in downtown malls. All of the shops listed below are local because here at Mondev, we strongly believe in supporting local businesses.
KILOfripe
Our first shopping location is a thrift store! Make your way to 3800 St Laurent Blvd and you'll be surprised by its eccentric vibe and unique finds. They also host seasonal fashion shows in collaboration with neighboring stores as well as other thematic evening events. If you have time on your hands, you're bound to find real treasures here.
Général 54
Looking for a rare gem? Located at 5145 St Laurent Blvd, this store is filled with beautiful jewelry made by local artisans, as well as unique clothing created by Canadian designers.
They provide an online store and shipping, but do yourself a favour and visit their brick and mortar store to appreciate the cozy, warm atmosphere of Montreal's old architecture.
Zone Maison
If you're looking to add some decorations and furniture to your new place, this is the store for you. The Zone Maison is located on 6816 St Laurent Blvd, however, it has grown to 7 stores. It offers a wide selection of decorative and practical products that will make your place look better than you can imagine! Stock moves quickly so if you find an item you like, our advice is to grab right away because it might not be there next time.
Whether you're looking to add some life inside or outside of your new place, this store has you covered.
Parks and landscapes on the Plateau
Even in the midst of the city, you'll never run out of beautiful, calming spots to visit in the Plateau.
Green Alleys
One of the Plateau's best features, the green alleys bring colour and tranquility to the neighborhood.
As you stroll through these alleys, you'll be charmed by blooming urban gardens, block parties and BBQs, so much so that you'll forget you're in the heart of the city!
You can find all locations here.
Le belvédère Kondiaronk
At the top of Mount Royal, only a 30-minute walk away from the heart of the Plateau, lie the best views of the city of Montreal. You'll be left breathless by the sprawling view of the city, the mountains, and even the Olympic stadium and beyond at 1576 Voie Camillien-Houde. There's no better spot in Montreal to appreciate the changing of the four seasons than right here at the top of our city's world-renowned mountain.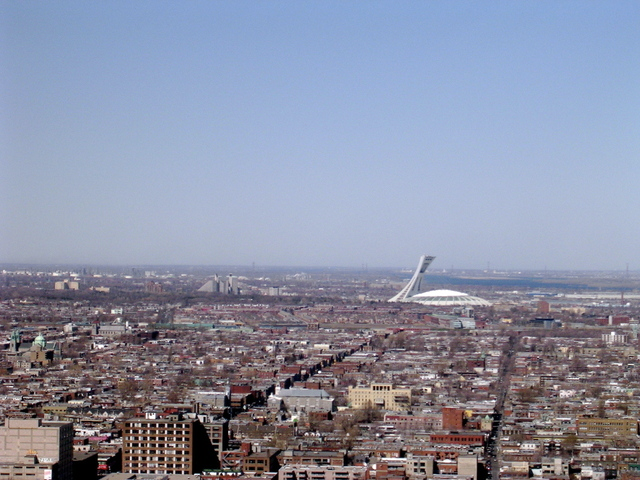 Image link: https://www.freeimages.com/photo/montreal-2-1488592

Parc Lafontaine
One of the city's biggest parks, Parc Lafontaine is located at 3819 Avenue Calixa-Lavallée. It's a perfect spot to enjoy birdwatching, relaxing near the ponds, or bringing your friends over for a BBQ.
Plus, this park is home to several sporting terrains for soccer, tennis, skating, volleyball, and even a theatre!
Parc Sir-Wilfrid-Laurier
Found at 5200 Brebeuf St, just down the street from our new 468SG rental project, this park sports an outdoor pool and paddling pool for kids. People often visit the park to participate in outdoor training circuits, play soccer and baseball on the field, and even play ping-pong on the tables offered. You can also bring your dog to the popular dog park, or take advantage of the occasional outdoor concerts here. The park is not only great for the summer, an outdoor skating rink is created here during the winter time.